Georgia Lawmaker Causes Stir With DUI Arrest
With dash cams and body cams becoming the norm for police departments everywhere, people charged with DUI in Los Angeles may now find a video of their arrest posed online. The results can be embarrassing—just ask Georgia State Representative, Tom Taylor.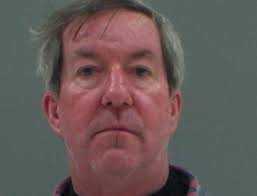 On the afternoon of April 7th, police in the city of Clayton, Georgia, stopped Taylor for going 72 mph in a 45 mph zone. The officer said Taylor had red eyes and smelled of alcohol, which the legislator said was due to the fact that he had been drinking the night before. The officer didn't buy that excuse, however, and turned up a water bottle in the vehicle that smelled of alcohol. Police asked Taylor to take a field sobriety test, but Taylor didn't comply.
The officers arrested Taylor, and, using a breathalyzer, measured his BAC at .225—almost three times the legal limit.
That scenario would have been bad enough for the lawmaker, but the situation got even worse. Taylor was carrying four young exchange students from Kazakhstan. Taylor and his wife (who was driving a separate car) were taking a group of these students to a lake for a spring break vacation. Fortunately for Taylor, all of the students were over the age of 16; otherwise he might have faced child endangerment charges as well.
Taylor, who is running for re-election this year, has issued an apology for his behavior, saying it was his first run-in with the law, and it would be his last.
Under California Vehicle Code 23572, an impaired driver who has a child (or children) under 14 years old in their vehicle will face 48 hours in jail for a first offense, 10 days for a second offense, 30 days for a third offense and 90 days for a fourth offense.
To understand what to do to fight back against your charges, call Los Angeles DUI defense lawyer, Michael Kraut of Kraut Criminal & DUI Lawyers. As a former (and highly successful) Deputy District Attorney, Mr. Kraut has fought on behalf of defendants like you for nearly 20 years.