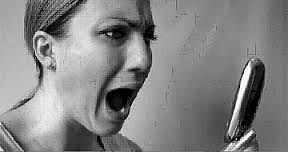 When you're stopped and arrested for Los Angeles DUI, you're probably more terrified of going to jail than you are of somehow being embarrassed by the police.
However, while most California Highway Patrol officers and LAPD officers operate respectfully and follow appropriate protocol, some "bad apples" cause problems.
35-year old Shawn Harrington, a CHP officer, recently admitted to sending nude and semi-nude photos of suspects arrested for various crimes, like Los Angeles DUI, to his friends on the force. According to a Huffington Post report "[Herrington] said this was a game between him and two others CHP officers… one Harrington engaged in at least six times. Several of the owners of these phones were DUI suspects. One was hospitalized when Harrington took bikini photos from her phone, and another gave permission to search her device after a DUI arrest, which was apparently interpreted as a green light for shady behavior."
Joe Harrow, the Commissioner for the California Highway Patrol, said that he is taking these photo-trading games very seriously. Journalist Matthias Gafni reported on similar police privacy violations for the Contra Costa Times. Per the Huffington Post, Gafni said that "in one incident, a woman received a $75,000 settlement after police uploaded a semi-nude photo of her to Facebook and deleted a photo she had taken of an improperly parked patrol car. None of the incidents resulted in criminal charges, though several officers were fired (one even later sued in protest)."
Hopefully, officials at CHP will extinguish this nasty behavior and protect the rights and dignity of people arrested for crimes like DUI.
If you or someone you love believes that the police acted inappropriately or even illegally during your DUI stop, you may need to act swiftly and aggressively to preserve your rights and to ensure justice. Call an experienced and highly qualified Los Angeles DUI criminal defense lawyer with the Kraut Criminal & DUI Lawyers right now to set up a confidential, free consultation. We can help plan your strategy, protect your privacy and fight aggressively for your freedom.