Under California's vehicle codes, police can charge a driver who is DUI in Los Angeles with a felony if that driver has had three previous convictions for driving under the influence in the last 10 years or if the driver has had a previous conviction for a felony DUI. The law does not specify what type of motor vehicle the person has to be driving for that felony charge to stick.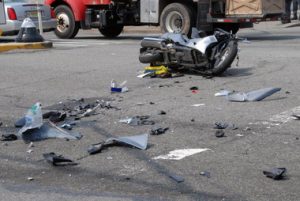 The DUI laws in Montana have a similar provision, which is unfortunate for 64-year-old John Adrian Langstaff of Missoula. He wasn't behind the wheel of a car, but was on a scooter when police picked him for DUI.
According to KGVO radio, the Missoula police department sent an officer to a post office when callers reported they had seen a man drinking a can of beer while he was driving a scooter. Witnesses said he spilled part of the beer when he parked and finished the rest up before he went inside the post office.