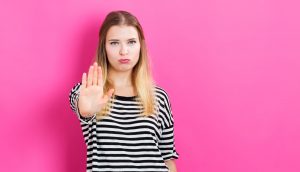 Domestic violence is more common in America than anyone is comfortable admitting. The latest estimates from the CDC say 1 in 4 women and 1 in 10 men suffer from some form of intimate partner violence. And over the past few months, reports across the board have consistently told us that domestic violence rates are increasing dramatically due to the pandemic. That's enough to categorize domestic violence as a public health crisis.
And yet, it's a public health crisis that is one-hundred percent preventable.
Domestic violence doesn't happen arbitrarily or in a vacuum. No one simply wakes up in the morning, randomly decides to become violent with their partner, and finds themselves under arrest by evening. There are almost always warning signs or "red flags" that usually occur in advance of an altercation that ends with domestic violence charges. If you can see these red flags and take preventative action early, you can save yourself and your family a lot of pain, heartache, and stress. Let's talk about some of these "red flags" and what you can do to reduce the risks.