When motorists get pulled over for a DUI in Los Angeles pursuant to Section 23612, their first thoughts are often along the lines of "How can I get out of this?" or "What can I do to lessen the penalties that I now face?" While Los Angeles drivers might have trouble avoiding the consequences of a DUI, motorists (and their lawyers) in some other states have definitely found some large loopholes they can slip through.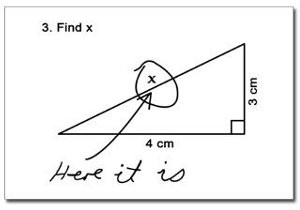 For example, Washington State law requires some drivers convicted of DUI to install an ignition interlock device (IID) in their personal vehicles. They can't start their cars until they breathe into the device, which measures whether or not they have alcohol in their bloodstream. (Those convicted of the same crime in L.A. also frequently must pay to install IIDs.)
But what happens if they have to drive a company vehicle for work? In many cases, they drive without the interlock. A recent report from KOMO News in Seattle says employers frequently request waivers from the state, allowing their employees to drive company cars that are not equipped with interlock ignition devices. The state's Department of Licensing has issued 5,000 such waivers since 2009. Per many critics, these acts are defeating the intent of the law.
In Massachusetts, drivers who lose their driving privileges because of DUI convictions may also qualify for hardship licenses. This special kind of license allows people to drive during restricted hours (i.e., for work) as long as they also enroll in a special 24D alcohol program. If they're pulled over a second time for a DUI and refuse to take a breathalyzer test, however, they lose their license for three years—no hardship exceptions allowed.
But that mandatory suspension only holds if the first DUI conviction occurred less than 10 years before the second arrest. WCVB in Boston recently reported on one case where a driver who refused the breathalyzer managed to snag a hardship license anyway. The reason? His first DUI arrest was more than a decade old.
This case is particularly frightening because police picked up the driver, Patrick Ellis, while he was behind the wheel of a tanker truck full of chemicals. The arresting officer said that Ellis staggered getting out of the truck and almost fell over—and threw a bottle of vodka into a snowbank.
Section 23612 of the California Vehicle Code requires drivers to take chemical tests for DUI under certain circumstances. Failure to take the test could lead to DUI refusal charges.
Designing and executing an effective defense against DUI charges (even simple ones) is not intuitive. Fortunately, you can trust the seasoned, highly successful Michael Kraut. Call a DUI lawyer in Los Angeles with nearly two decades of experience.
Did you get arrested for a DUI in Los Angeles? If so, contact Los Angeles criminal defense attorney Michael Kraut for assistance by phone at (323) 464-6453 or online. We're located at 6255 Sunset Boulevard, Suite 1520, Los Angeles, California 90028.