Police Search for Missing DUI Drivers
Drivers who have neglected to show up in court for a hearing on a Los Angeles DUI charge may find the police knocking at their doors. With the help of some funding from the federal government, several jurisdictions in California are rounding up people who have outstanding warrants for DUI-related cases.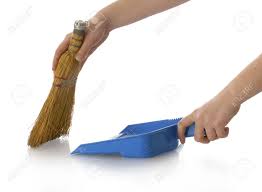 Last December, police officers in Petaluma did a DUI warrant sweep. They attempted to contact 49 people arrested for DUI who hadn't appeared on their court date or who had not complied with the terms of their sentence or paid the fines they owed for DUI.
By the time police ended their work for the evening, they had made five arrests; four people with warrants for failure to appear and one with an outstanding warrant for driving on a suspended license. While the courts gave most new appearance dates, police took one woman into custody, where she remains held without bail.
Santa Rosa conducted a similar sweep on January 15, 2016, netting eight alleged DUI offenders in their warrant search.
The money for these operations comes from the California Office of Traffic Safety, which in turn receives funding from the National Highway Traffic Safety Administration.
On its website, NHTSA is sharing some ideas about how police departments can afford programs that get DUI drivers off the road. In Chemung County, New York, for example, the police officers figured out that if they could round up most of the people who owned fines, the money they collected would be enough to pay for the warrant sweep. On their first sweep, they gathered in 14 people with DUI warrants. Another 110 people turned themselves in so they wouldn't get caught in the warrant sweep.
Under California's penal codes (166 and 978.5) the court issues a bench warrant when someone fails to appear for a hearing, misses a meeting with probation officers or doesn't show evidence that he/she has completed a court-ordered class (like a DUI or substance program).
Please call the experienced Los Angeles DUI lawyers at the Kraut Law Group for substantial and skilled assistance with your case and a free, private consultation.