Most Notable Domestic Violence Stories 2020 (part 1)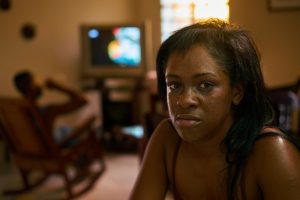 If there's one standout news story regarding domestic violence in 2020, it's the one that has been the most often repeated: the coronavirus pandemic has caused a significant spike in domestic violence cases across the globe. City after city and nation after nation began reporting increases in domestic violence calls starting shortly after quarantines began—along with increased cases of sexual abuse and child abuse. The massive effort to keep people safe from the virus with stay-at-home orders has had the unwanted effect of isolating victims in close quarters with their abusers.
Keeping this new uncomfortable reality in context, every tragic story of domestic violence typically contains a lesson—one that may ultimately help keep other couples from experiencing the same thing. Let's take a look at some of the most noteworthy news stories about domestic violence over the past year to see what we can learn from them.
An Awakening at Death's Door
After a whirlwind romance and fairly quick marriage, the BBC reports how a Cheshire woman named Abi Blake maintained a cycle of denial in an increasingly violent relationship—right up until her husband nearly killed her. According to Abi, who had a son from a previous relationship, her first warning sign was her husband's attempts to control how she looked and spoke, accompanied by demeaning statements about her intelligence. Even when he became physically violent against her for the first time (which she recalls vividly), Abi chose to focus on the things she loved about him. She was in denial and refused to press charges even after repeated incidents of violence—and even after he attempted to burn down the house while she was in it.
The moment of truth for Abi finally came when her husband caused severe damage to her spinal cord through repeated kicking and stomping, breaking ribs and puncturing a lung in the process. An intervention from the neighbors and a successful surgery saved her life—although she has sustained permanent damage to her spinal cord. Now out of the relationship and working with a charity that helps other domestic violence survivors, she acknowledges the role denial played in her abuse. "It doesn't start with the physical, it starts with the psychological," she says. "I didn't know that this was abuse, not until I nearly died."
Main takeaway: In situations of domestic violence, denial can be nearly as dangerous as the violence itself—because it enables further incidents of violence. This fact holds true for victims as well as perpetrators. If you have anger issues or a propensity toward violence, denial will keep you from getting the help you need—until you either face jail time or cause irreparable harm to a loved one, or both.
Not Safer at Home…
The timing of escape for "Jeara" (last name not revealed) and her three children from an abusive situation came at an interesting moment in 2020. As the Coloradoan reports, Jeara's husband allegedly attacked her physically—and verbally abused one of their children—on March 5, 2020, the day the first confirmed coronavirus case appeared in Colorado. After spending the next few days in hotels, Jeara and her children took refuge in a domestic violence shelter on March 12—just as the state was preparing to lock down. As the stay-at-home orders began, they had no choice but to shelter-in-place in a community setting. The staff took proper precautions, masks were provided to all residents, and the shelter even provided wi-fi so the children could attend school remotely. Still, Jeara had legitimate concerns as to what would happen to her children if she got sick in that setting. As it turned out, Jeara and the family weathered the lockdown without incident, and she was making plans to move on with her life. "I'm not a victim, I'm a survivor and so are my kids," she says.
Main takeaway: The pandemic has made escape solutions for domestic violence a bit more convoluted. While it has effectively isolated many families in high-risk home situations, the alternative is often to place survivors in a housing situation that is more prone to COVID-19 exposure, forcing some to trade one risk for another. Even so, many experts and survivors believe the added risk is worth it because where domestic violence exists, no one is really "safer at home."
Town Mayor Arrested for Domestic Violence
In the town of George, WA, local media reports that the city's mayor, Donald Entzel, was arrested and jailed on suspicion of domestic violence and DUI in November 2020. According to reports, the mayor allegedly pulled a gun on a woman during an alleged domestic violence incident. The woman escaped by fleeing the home. When law enforcement responded to a call from the woman's daughter, they reported that Entzel pulled up in a pickup truck as deputies were investigating the apartment. He smelled of alcohol and appeared intoxicated.
Main takeaways: There are two things to learn from this incident. First, it serves as a reminder that threatening your partner or someone you're dating is a form of domestic violence, according to the law. Second, city officials are not immune either to domestic violence or facing charges on such allegations.
If you have been recently arrested or charged with domestic violence in southern California, we can provide compassionate legal representation and help you navigate the tough road ahead. Call our office today for a free case evaluation.