More Bizarre than Even the Most Outlandish Celebrity Southern California DUI Charges — Lawnmower DUIs!
Websites like RadarOnline, PopEater, and Perez Hilton's blog constantly report on the latest celebrity Los Angeles DUI news. Over the past decade alone, we have seen some of our most beloved TV and movie stars — including Lindsay Lohan, Paris Hilton, Nick Nolte, Stephanie Pratt and, perhaps most famously, Mel Gibson — get arrested for DUI in Los Angeles (and elsewhere). But one DUI-related story that's often not covered by the "mainstream" celebrity blog-press is the rash of lawnmower DUI arrests — a crime that appears to be becoming increasingly common, however bizarre it may seem to most readers.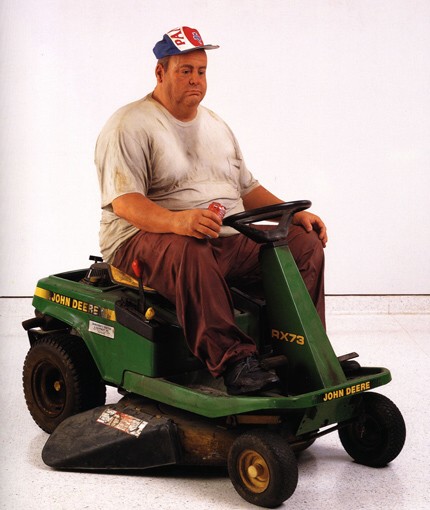 Consider the following stories that have broken just in the past month alone.
1. On April 6th, a 47-year-old Lancaster, New York resident named Joseph Simme was arrested after driving under the influence on his lawnmower on Walden Avenue. He nearly hit several vehicles. Fortunately, police pulled him over and found that he had many prior DWI charges as well as a revoked license. Upon testing, it was revealed that he had a BAC of 0.14% (remember, the legal limit for Southern California DUI is 0.08%). He was charged with multiple felony counts.
2. Just six days later — on April 12th, a man named Martin McMurray of Blountville, Indiana was also busted for lawnmower DUI, after leading police on a low-speed chase for nearly half a mile (thus despite the fact that police loudspeakers were blaring and sirens were wailing). McMurray allegedly drove against traffic and nearly lost his balance after being pulled over.
3. Just two days after that, on April 14th, a 30-year-old man named Jimmy Graham Jr. was busted in Athens, Tennessee for DUI on a lawnmower. He allegedly stole some fishing poles from a local resident's garage and then took off on his lawnmower. He is currently charged with theft and aggravated burglary as well as DUI.
Could a lawnmower DUI in Los Angeles be next?
Perhaps not. Remember, Los Angeles is an urban environment. All aforementioned arrests happened in the suburbs/rural areas. And fewer people ride lawnmowers here, so one might expect fewer lawnmower Los Angeles DUIs. Nevertheless, the prospect of a lawnmower Southern California DUI does loom large, particularly as spring blooms and we head into summer — when the bulk of lawn maintenance is done in Southern California.
Of course, as intriguing as lawnmower DUI might be to the casual reader, the charge of a Long Beach DUI is no laughing matter, neither for defendants, nor for the victims of any DUI accident.
If you or a loved one has been tagged for driving under the influence in Long Beach, you may need legal representation.

Consider the Kraut Law Group. The Harvard Law School educated Michael Kraut is a former prosecutor with a distinguished record, fantastic references, and sophisticated court skills who can provide a free, no obligation, and no nonsense consultation to you at any time.
If you have been arrested for a DUI in Long Beach or you are under investigation for driving under the influence in Southern California, please contact Los Angeles criminal defense attorney Michael Kraut for 24/7 assistance by phone at (323) 464-6453 or toll free at (888) 334-6344 or online.