Major Los Angeles Drug Raid – Mexican Mafia Crackdown One of Biggest Crime Raids in L.A. County History
Reporters have called it "one of the largest single crackdowns on organized crime in L.A. County history" — on August 6th, local authorizes from multiple agencies cracked down on the Los Angeles drug crime trade created by the Mexican Mafia prison gang.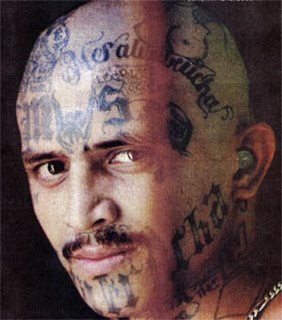 The raid collected almost $20 million in methamphetamines (600 pounds' worth!) and led to the arrest of eight people – alleged members of the Mexican Mafia or "La Familia." Police nabbed a cache of firearms and handguns. According to reports, the gang members had been coordinating a drug running operation known mysteriously as "The Project." The idea was that members would supply meth all over Southern California in exchange for protection in jail and safety on the streets.
U.S. Attorney André Birotte, Jr. summarized what happened: "our joint efforts have helped disrupt a plot that could have flooded literally our neighborhoods with tons of methamphetamines and other narcotics… we have put an end to an alignment of criminal organizations that would have been unprecedented."
In related news, the Bureau of Alcohol, Tobacco, and Firearms (ATF) indicted 31 gang members with charges such as aiding and abetting, drug offences, conspiracy, beyond – all 31 people face life behind bars without chance of parole.
A large scale bust on the Mexican mafia in Los Angeles County is not without precedent. Back in 2007, authorities arrested and charged 100 alleged gang members, five of whom got sentenced to life in jail without parole.
Putting Your Los Angeles Drug Crime Charges in Perspective
If you were arrested for possession of marijuana with intent to sell, conspiracy, or even a basket of drug charges, you know that the law takes these cases very seriously. Among the punishments you could face include: jail time, fines and fees, the loss of your license, probation terms, and beyond. You may also face multiple counts, which means that your punishments could stack up on each other.
Executing a Sound Los Angeles Criminal Defense Strategy
Crafting a good defense is non-intuitive work.
Ideally, you want to find an attorney who has real world, practical knowledge working on both sides of the law – as a prosecutor and as a defense attorney – with a demonstrated record of success in each capacity.
Attorney Michael Kraut with the Kraut Law Group has those unique qualifications. He served for 14 plus years as a high level prosecutor (rising to the level of Senior Deputy District Attorney for Los Angeles), and has since built a thriving, successful criminal defense firm, the Kraut Law Group. Connect with Mr. Kraut and his team today to schedule a free, confidential consultation about your defense options.

If you have been arrested for a crime in Glendale, please contact Los Angeles criminal defense attorney Michael Kraut for 24/7 assistance by phone at (323) 464-6453 or toll free at (888) 334-6344 or online.