Los Angeles Drug Arrest News – Tulisa (X Factor Judge) and Jenelle Evans (Teen Mom) Are Both in Legal Hot Water Over Drug Charges
Do you face Los Angeles drug charges, such as illegal possession, distribution, or conspiracy?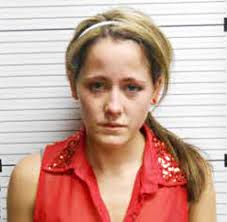 If so, you can probably relate to the plights of two female reality starts: Tulisa Contostavlos (former X Factor judge) and Jenelle Evans, (star of the reality show, Teen Mom).
Tulisa — who won fame as a singer ("We Are Young") — got busted in June for providing an undercover reporter with a Class A drug. Mike GLC, a fellow musician, was arrested with her.
Per the Sun, a British newspaper, the 25 year-old Tulisa was caught on camera hooking up an undercover journalist with a purported drug dealer at London's Dorchester Hotel. The deal was reportedly worth 820 pounds. Tulisa has tried to duck out of the limelight. But Mike GLC vocally denied being a drug dealer and claimed that all the negative attention from the case was "ruining [his] life."
Meanwhile, back across The Pond, Teen Mom star Jenelle Evans returned to jail after she failed a drug test. Evans got hit with an intense array of charges, including assault and heroin possession. Her sentence: 18 months of unsupervised probation.
The star of Teen Mom 2 — which apparently is now in jeopardy of being cancelled by MTV — has been through the ringer, legally speaking. In May, she failed to show up at a court hearing pursuant to charges that she had cyber-stalked an ex-boyfriend. She had to pay a $1,000 bond and turn herself in.
She later claimed on her blog that she made a simple scheduling mistake. She wrote: "at 9 AM I get a text from my lawyer telling me "make sure your [sic] at court at 9.30 AM." As soon as I see that text, my heart dropped out of my a**! I responded with, "Do I have to be there?" Because sometimes I don't have to be there… he responded with "they're holding the case open until you get here."
But she didn't make it in time and wound up with a "failure to appear" charge.
Do You Face Los Angeles Drug Crime Charges?
Whether you got booked for selling marijuana in Burbank, or you face a more complicated set of charges, you can leverage a variety of defenses. To learn about your Los Angeles drug crime defense options – to develop a strategy to move beyond the arrest and get your life back – talk to Harvard Law School educated ex-prosecutor Michael Kraut now.
Mr. Kraut is a highly reputable, resourceful, and aggressive attorney who has lots of personal connections in the Southern California legal community.

If you have been arrested for a crime in Pasadena, please contact Los Angeles criminal defense attorney Michael Kraut for 24/7 assistance by phone at (323) 464-6453 or toll free at (888) 334-6344 or online.