Los Angeles Petty Theft Quiz Part 2: Which of These 6 "Weird Theft" Cases Are True and Which Are False?
Often, Los Angeles petty theft cases take a turn for the bizarre. Separating truth from fiction can be a lot more challenging than people realize. How are your instincts? Take this quiz to find out.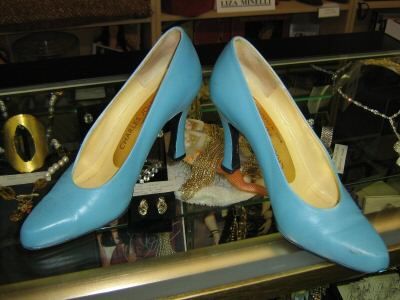 Three of stories actually happened, and three are totally made up.

1. Shoe fetishist steals 40 pairs of Marla Maples' shoes

Marla Maples, the erstwhile girlfriend of billionaire real estate mogul Donald Trump, discovered that her bedroom closet's high heeled shoes had gone missing. It turns out that the culprit was none other than her publicist, who had brought the shoes to his office and was caught with a shoe fetish magazine.

2. The opposite of a petty theft in Los Angeles – 300 manhole covers swiped from the city streets
In 1990, one of the most mysterious Los Angeles theft cases of all time struck our fair streets. Two culprits swiped 300 manhole covers, each weighing nearly 300 pounds, to sell for scrap metal. The two men, who eventually were rounded up, did way too much work. Had they stuck to recycling aluminum cans, they could have made three times as much money per pound… and stayed on the right side of the law. Oops!
3. Nine year old caught trying to pickpocket Steve Jobs' own iPod

In 2007, goaded on by his i-product infatuated mother, a 9-year-old boy attempted to swipe Steve Jobs' personal iPod, during a South by Southwest Conference in Nevada. The young man made his move while Jobs was being swarmed by admirers after a talk, but he came up short when Jobs' security team tackled him to the ground.
4. Louisiana man files lawsuit against countryman for "stealing his dreams" – and wins!

In a bizarre case (that was later thrown out, for obvious reasons), a man from Louisiana sued his overbearing neighbor for "stealing his dreams." You read that right. The man had become convinced that his introspective neighbor was doing witchcraft, preventing him from being able to dream at night. The two neighbors initially had gotten into a fight over the first man's rambunctious pet crocodile!
5. 400 pound bronze elephant statue vanishes

A family in Texas woke up one morning in March 2012 to discover that their 400 pound bronze elephant statue, nicknamed "Bon-Bon Babbar," was gone. The pachyderm had been chained to the front portion of their home. Somehow, thieves managed to unchain, lift, and stow away with the bronze Babbar without waking anyone in the family.
6. Storeowner steals thousands of dollars' worth of electronics – from his own home!

A Mason Georgia electronics manager pilfered two flat screen TVs, a stereo system, and a Bose surround sound system from his own home.
Why on Earth? He was trying to win a sales competition at work. He came up with the idea of offering his personal electronics as an incentive to "sweeten the deal" for buyers, so he could beat his coworkers out for a big bonus. Unfortunately, his wife reported the theft to the police. Not only was he arrested and charged with stealing from himself, but he was also fired from his job.
If you're trying to figure out what to do about your recent Los Angeles petty theft charges, connect with the team here at the Kraut Law Group today for thorough, insightful assistance.
1. (True) 2. (True) 3. (False) 4. (False). 5. (true) 6. (False)