Los Angeles Lewd Conduct Charges for LAPD Officer
Last Saturday, a 6 year veteran of the LAPD, Miguel Angel Schiappapietra, was arrested on charges of Los Angeles lewd conduct near Castaic.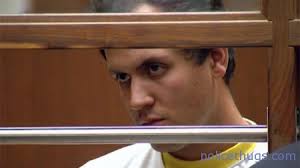 Police say Schiappapietra lured two neighborhood girls to his home and sexually assaulted them. He had been patrolling the Foothill area prior to the arrest. At the initial hearing, Schiappapietra pled not guilty to Los Angeles lewd conduct felony charges. The prosecution doubled his bail to $200,000.
Pending the criminal case as well as an internal police investigation, Schiappapietra was put on paid administrative leave. The Sheriff's Special Victims Unit is handling the case.
Meanwhile, out in Irvine, a 29-year-old tennis instructor, Jarrid Thomas Baldogo, was arrested on suspicion of Southern Calorifornia lewd conduct with a 13-year-old girl. The parents of the alleged victim found lascivious text messages on her cellphone and alerted police. Baldogo had connected with pupils via the web – a business he had been running for 2.5 years.
Getting charged with lewd conduct in Los Angeles carries a stigma. Attorney Kraut and the team at the Kraut Law Group can help compassionately, seriously, and effectively address your Los Angeles sex crime charges. Connect with our team today to explore your options and to get the intelligent, grounded help you need to regain some control.