Los Angeles Man Could be Charged with Southern California DUI Murder
Last Tuesday, an emotionally charged Southern California DUI trial got underway in Fullerton. The defendant, Angel Herrera Leal, stands accused of perpetrating a horrific fatal DUI accident on an Anaheim freeway.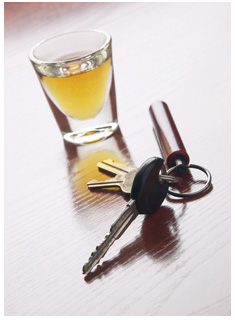 According to news and police reports, in the early morning hours of December 27, 2008, Leal – who had been twice convicted for driving under the influence in Southern California (2005 + 2007) – drive several miles in the wrong way on the southbound lane of an Anaheim freeway. He eventually collided head on with a car driving the correct direction. The collision resulted in the death of one of the passengers in the southbound car – Rebecca Moon – as well as injuries to the driver, Jisun Park. (Park allegedly had also been driving under the influence that evening, and she was cited accordingly).
Prosecutors apparently will seek a Southern California DUI murder charge against Leal. The Deputy DA, Howard Gundy, claims that Leal had a BAC of 0.29%. (By comparison, the Southern California DUI legal limit is 0.08%). According to news reports, Leal had spent time in alcohol education classes — he was aware that driving while intoxicated could lead to someone's death or serious injury. He was also operating on a suspended license.
Prosecutors seeking serious charges — such as Glendale DUI murder — must meet a serious burden of proof. Typically, if a driver kills someone while DUI, he or she can be charged with vehicular manslaughter or maybe vehicular manslaughter with gross negligence, depending on circumstances. The charge of DUI murder is even more serious than the vehicular manslaughter counts. In this case, the defendant had two priors and had completed an alcohol education course, so he should have deeply understood how dangerous driving DUI could be.
Designing a potent defense to charges of driving under the influence in Pasadena or Glendale (or wherever) can be tricky, even if the charges are far less serious and the police employed less than stellar technique. A smart, credentialed and experienced lawyer can make all the difference.

Attorney Michael Kraut (of Hollywood's Kraut Law Group) served for many years as a Deputy DA for Los Angeles – prosecuting cases like vehicular manslaughter and Los Angeles DUI. Today, attorney Kraut represents criminal defendants. He brings his wealth of experience and intuition about the legal system to bear on every case, and he can analyze your situation and help you maximize your defense and identify key resources to rebuild your life and move forward.
If you have been arrested for a DUI in Glendale or you are under investigation for driving under the influence in Southern California, please contact Los Angeles criminal defense attorney Michael Kraut for 24/7 assistance by phone at (323) 464-6453 or toll free at (888) 334-6344 or online.