Tales of Los Angeles Petty Theft (in Our Local Library … and Way Out in New Zealand)
If you've been arrested for a Los Angeles petty theft crime, such as shoplifting, you obviously want to avoid a misdemeanor charge. If you're convicted for shoplifting… and then caught and convicted for shoplifting again, two years from now, prosecutors can charge the second shoplifting as a felony crime.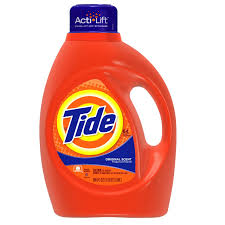 That means you can wind up behind bars for a year or longer, just for stealing a shirt or a bottle of Tide from CVS or 7-Eleven.
Consider that sobering fact as we journey (virtually) to New Zealand, where a 33-year-old school teacher, Marina Murray, just pled guilty to theft for the eighth time in just a few years. According to a local paper, The Herald, Murray is a kleptomaniac. That is, she has a psychological condition that effectively compels her to steal. She's been convicted of theft multiple times – in February 2004, July 2005, twice in 2008, three times in 2010. In her latest theft binge, she took Cadbury chocolate, two erasers, two pencils, and two dishcloths, and some other sundries. Not a "huge load," but enough to get her another conviction.
Not everyone guilty of a petty theft in Los Angeles, New Zealand, or elsewhere has kleptomania.
Sometimes, social pressure is enough to turn an ordinarily upstanding citizen into a thief.
To wit, KABC reports that 12 school workers in Inglewood, Linwood, and Bellflower have been indicted and charged with stealing thousands of textbooks from Los Angeles city schools. Prosecutors believe that Corry Frederick, a 43-year-old book buyer, recruited the workers to steal books from schools in order to resell them on Amazon. In total, LAUSD lost 6,000 to 7,000 textbooks to the theft. Frederick allegedly paid the workers nearly $200,000 in bribe money.
The school district lashed out at the employees: "We are outraged by the alleged behavior of these employees, which is equivalent to stealing directly from our students."
The people named in the theft ring pled not guilty to felony charges of accepting bribes and embezzlement. The names do not exactly read like a "who's who" of a typical criminal syndicate:
• 36-year-old Veronica Clanton-Higgins, a Lynwood Unified School District librarian, allegedly took over $14,000 from Frederick;
• 46-year-old Shari Stewart, an Inglewood Unified School District librarian, allegedly took $4,200 in checks from Frederick;
• Vincent Browning; a warehouse supervisor for Bellflower Unified, collected allegedly nearly $48,000 from Frederick;
• 54-year-old Frank Fuston, an Inglewood Unified School District plant manager, allegedly collected $1,100 in money from Frederick;
• Seven other employees at University High School, Webster Middle School, Locke High School, Venice High School, Audubon Middle School, Perry Middle School, Santee Education Center also allegedly participated.
District Attorney Jackie Lacey called the ring "a web of deceit at our children's expense" and lashed out that "taking books out of the hands of public school children is intolerable, especially when school employees sell them for their own personal profit." Frederick himself faces the most stringent charges, including 12 embezzlement counts and 13 counts of bribery.
If you've been arrested for grand theft in Los Angeles or petty theft in Southern California, you, too, may be up against a felony charge.
So what should you do?
Step one is to formulate a good defense by connecting with a reputable, seasoned Los Angeles criminal defense lawyer. Mr. Michael Kraut of the Kraut Law Group is an ex-prosecutor who spent 14 years "on the other side" helping to put criminals behind bars. Today, in his role as a Glendale criminal defense lawyer, Mr. Kraut represents people like you and helps them devise sound, ethical strategies to defend against charges and move forward with their lives.

If you have been arrested for a crime in Burbank, please contact Los Angeles criminal defense attorney Michael Kraut for 24/7 assistance by phone at (323) 464-6453 or toll free at (888) 334-6344 or online.