Horrific Case Out of Seattle Illustrates Why Los Angeles DUI Defendants Often Have Such a Hard Road
If you have been arrested for driving under the influence in Los Angeles, your world can turn upside down in just hours. Whether you were incorrectly assessed as DUI (the police made a mistake on your blood work or breathalyzer reading), or you were barely over California's legal limit of 0.08% BAC, you could face stiff fines, jail time, and other penalties. Obviously, DUI is a serious offense. But a breaking story out of Seattle illustrates why Los Angeles DUI defendants — more, it seems, than other criminal defendants — face such a tough road to rehabiliate their images.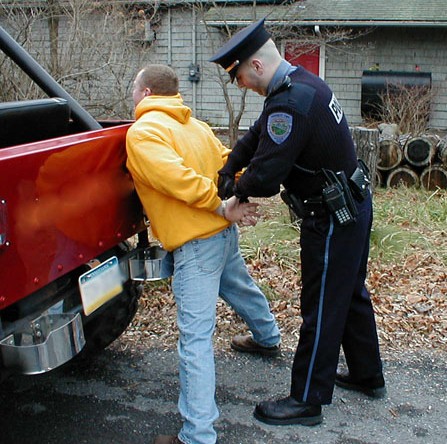 Warning: The following story is disturbing.
Last week, police arrested a 34-year-old man, Shawn Shipp, for vehicular homicide while DUI. Shipp backed into 91-year old Marie Fite, slamming her to the ground. Instead of stopping, he continued to back up, apparently unaware that he had hit a human being. By the time he figured it out, Fite had been severely injured. Shipp fled the scene, but police chased him down and arrested him. Fite died at the hospital. Shipp tested to have a blood alcohol concentration of 0.16% – twice both the Washington and Southern California DUI limit of 0.08%. On top of that, Shipp has a long rap sheet which includes drug possession, motor vehicle theft, assault, driving with a suspended license, and first degree child rape. According to reports, Shipp's bail has been set at $500,000.
Now, obviously, without knowing more details about the allegations or about specifically what happened, one has to withhold judgment. After all, in the U.S. court system, a defendant is innocent until proven guilty. Nevertheless, the salacious details of the report – including the fact that Shipp is a convicted child rapist – obviously touch an emotional chord in us.
Unfortunately, if you have been tagged with a charge of driving under the influence in Long Beach, many people instinctively will conclude that you must be somehow similar to this Shipp character. And while it is true that driving DUI in Long Beach or elsewhere can be incredibly dangerous and can lead to tragic instances of vehicular homicide, the harsh stereotyping of DUI defendants may not be fair or accurate.
That said, it's always important to review what punishments can be in store for individuals convicted of serious Los Angeles DUI crimes. Cases in which a DUI victim dies can be charged under the California Vehicular Manslaughter Law. Penal Code section 191.5(a) covers gross vehicular manslaughter while intoxicated. This is a more serious charge than typical vehicular manslaughter charge. Prosecutors must prove four points:
1. Driver was DUI and/or had a blood alcohol concentration of 0.08% or greater.
2. The person committed a driving infraction or misdemeanor while driving – or performed an otherwise lawful act – that could potentially lead to someone's death.
3. That lawful act, or infraction or misdemeanor, was committed with "gross negligence."
4. The negligent conduct resulted in someone getting killed.
If the prosecution cannot prove all four points, they will have a hard time getting a conviction for gross vehicular manslaughter while intoxicated. However, prosecutors can choose from an array of charges and request penalties to punish guilty offenders.

If you or someone you care about has been charged with a misdemeanor Long Beach DUI or any other Los Angeles DUI related count – from serious vehicular manslaughter charges to more minor counts – consider retaining the counsel of the Kraut Criminal & DUI Lawyers. Lead attorney Michael Kraut worked for nearly 15 years as a prosecutor for the city of Los Angeles. During that time, he became intimately familiar with how prosecutors work – and he now uses this hard-won knowledge to build superior defense strategies for his Los Angeles DUI clients.
If you have been arrested for a DUI in Long Beach or you are under investigation for driving under the influence in Southern California, please contact Los Angeles criminal defense attorney Michael Kraut for 24/7 assistance by phone at (323) 464-6453 or toll free at (888) 334-6344 or online.