Southern California Healthcare Fraud Experts Scratch Heads over Double-Edged Decision in Pennsylvania Case
Last Wednesday, a Federal Judge gave a Pennsylvania doctor, John Kristofic, a year and a day in prison pursuant to a healthcare scam that lasted from 2003 to 2008. Southern California healthcare fraud experts have been poring over Judge Ambrose's decision to determine whether and how the decision might be impact local cases.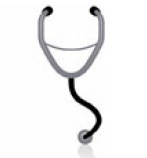 The perplexing saga of Dr. Kristofic
The 62-year-old Dr. Kristofic (of Shadyside, PA) has a long and tumultuous history with the law. Back in the 1980s, he was brought up on charges under the Racketeer Influence and Corrupt Organizations Act of stealing more than a $1 million by billing for non-medically necessary tests. He allegedly invested the proceeds of this scam into private commercial real estate. The doctor settled that case for $0.75 million. He was later arrested and convicted of driving under the influence, AND he got probation for lying about his asset portfolio in 1991.
His latest arrest pertains to similar charges. From 2003 to 2008, Dr. Kristofic allegedly unfairly billed Medicare and other private insurers for services he never provided to his patients. Many Southern California healthcare fraud experts — at this point reading about Dr. Kristofic's bio –would feel pretty confident that his repeated chronic violations of the law should merit a harsh sentence.
But… the story thickens.
It turns out that Dr. Kristofic has another side — an altruistic and giving one. Among other things, he provided free medical care for organizations like Operations Safety Net, Alcoholics Anonymous, and Catholic Charities. In a 2006 trip to Haiti, he gave out free care to the sick, an act which a local Reverend said "exuded a sense of compassion… it was extraordinary." And Judge Ambrose received 60+ letters from various people and organizations commending Dr. Kristofic for his charity and extraordinary givingness.
As you can see, cases of Southern California insurance fraud can be a lot more complicated than they first appear in the headlines.
If you or a family member has been charged with healthcare fraud or any other white collar crime in Southern California, consider protecting yourself by retaining high quality legal counsel.

The Kraut Criminal & DUI Lawyers in Los Angeles is here to help. Lead attorney Michael Kraut has tremendous experience both as a prosecutor and as a defense attorney. He is Harvard Law School educated. Whether you've been accused of complicated Southern California healthcare fraud charges that require detailed legal analysis, or you face less complicated charges that nevertheless merit delicate handling, Attorney Kraut can provide compassionate service and a sterling defense.