Now Here's a Glendale DUI You Don't See Every Day…Woman Busted for DUI Twice in Five Hours!
Every week, dozens of stories about driving under the influence in Glendale (and the rest of the southland) get published and discussed in the blogosphere. And SoCal is sure home to some strange DUI stories. But last week, the most spectacular DUI story in the country came from Boise, Idaho, of all places, where police arrested 47-year-old Michelle Caves twice for driving under the influence… within a five-hour span!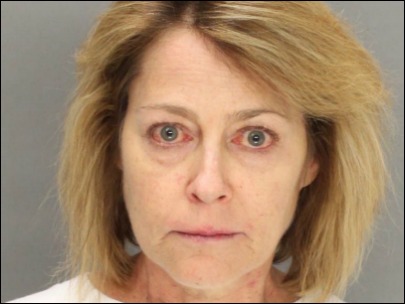 Amazing stuff.
Here's how it all went down, according to the local Boise new station, KBOI 2. Caves had dropped in at a retail store on Apple Street: "Employees told police that [she] smelled of alcohol, and stumbled and dropped items while walking around the store. They say they couldn't stop Caves from getting in her car and driving away, or… get the license plate number of her car."
The police then tracked down Caves, pulled her over, and gave her field sobriety tests (which she failed) as well as breathalyzer tests that pegged her at significantly more than four times over the legal limit for Boise (and Glendale) DUI of 0.08%. The police arrested her, booked her into a local jail, and secured her car.
Pretty normal stuff. But then…
Later that evening, "police got a call from a citizen reporting that a drunk driver had returned to her car and was going to drive home. Officers determined it was the same woman they had arrested earlier, and located the car around the corner from where it originally had been pulled over. Police say the car swerved into oncoming traffic and almost drove head on into the officer's car."
Lo and behold, it was Caves again. She got retested and her BAC was slightly lower this time – around 0.24% – but still high enough to be more than three times over the state's legal limit.
After this second, embarrassing arrest, police "requested that Caves' car be towed to a private, secured lot."
Obviously, this story is something of an impressive oddity. But it does hold hidden lessons for defendants in Glendale DUI cases. One lesson is that drivers often make mistakes "after the fact" that can dreadfully complicate their legal situations. Of course, had Caves been arrested only once, she still would have been in trouble. But now she faces all sorts of extra headaches because she made bad decisions that compounded her earlier bad decisions.
In fact, it's this cycle of bad decision-making that often creates the most long-term problems for people. Getting arrested for a Glendale DUI is already a major problem, but it's the spiral of poor thinking upon poor thinking that creates huge problems.
Fortunately, you can stop that spiral by connecting with an experienced and Harvard Law School educated Glendale DUI defense attorney at the Kraut Criminal & DUI Lawyers (121 W Lexington Dr, Glendale, CA 91203 Phone: (818) 507-9123). Attorney Michael Kraut served as Senior Deputy District Attorney for the city of Los Angeles for over 14 years, and he uses his relationships with prosecutors, knowledge of the system, strategic understanding of the law, and other resources to help clients build vigorous defenses.

If you have been arrested for a DUI in Glendale or you are under investigation for driving under the influence in Southern California, please contact Los Angeles criminal defense attorney Michael Kraut for 24/7 assistance by phone at (323) 464-6453 or toll free at (888) 334-6344 or online.