East Coast DUI Cases Leave 2 Facing Charges in Pennsylvania and Virginia
The Los Angeles DUI community urges all those stopped by officers to cooperate and avoid doing dumb things that can make your case worse and add to your charges. Two DUI cases reported out of Scranton, PA and Charlottesville, VA highlight the dangers of driving under the influence. DUI cases involving college and professional sports players appear in the media almost every week. Unfortunately, the athletes' high profiles mean everyone notices when they make mistakes.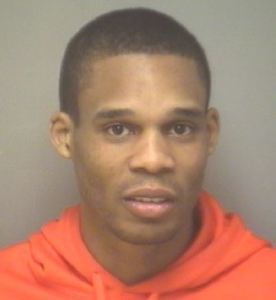 In Scranton, Sean Singletary now faces charges for DUI after an arrest on March 1. Singletary has played basketball at UVA's notable program as well as at the professional level. Officers pulled him over after noticing erratic driving patterns, and they arrested him after he refused to take a breathalyzer test. Any convictions could obviously affect Singletary's future in basketball.
In Charlottesville, David Turano recently pled guilty to a 2014 DUI accident that killed a 12-year-old boy. Turano plead guilty to charges of motor vehicle homicide, aggravated assault, and DUI. Turano crashed into Leonard Zupon's car during Labor Day Weekend 2014. Zupon's son, Lenny Jr., died from the injuries. Turano fled the scene, but police ultimately found and arrested him. Zupon is still recovering from accident related injuries. Turano faces 5-12 years in prison for his actions.
Alcohol or drugs in the driver's system can fuel reckless driving. The legal repercussions of a DUI incident or accident can be profound in and of themselves. But punishments can get much worse when drivers flee from the scene. The case in Charlottesville illustrates the importance of remaining at the scene of an accident, even if you fear the consequences.
These two DUI cases rhyme in many ways. Both feature instances of erratic or reckless driving fueled (allegedly in Singletary's case) by alcohol. However, in one case, the driver hit a vehicle, causing the death of a child. If you face charges for an unintentional death, get in touch with a qualified Los Angles DUI defense attorney to protect your rights and legal options.
Do you need assistance constructing an appropriate response to a DUI charge? Look to the Kraut Law Group's Michael Kraut for insight and peace of mind. Mr. Kraut is an experienced Los Angeles DUI attorney with many relevant connections in the local legal community.
Did police stop you for driving under the influence in Los Angeles? Contact DUI defense attorney Michael Kraut for assistance at (323) 464-6453 or online. We're located at 6255 Sunset Boulevard, Suite 1520, Los Angeles, California 90028.