Assemblyman and Young Woman Face Multiple Charges Associated With DUI
The Los Angeles DUI community is abuzz about two recent, highly publicized DUI cases involving additional allegations of manslaughter and illegal weapons possession.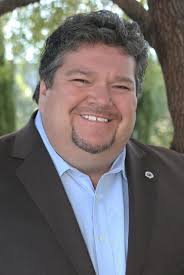 Officers arrested Nevada Legislature assemblyman, Richard Carillo, on Feb. 27. They found Carillo parked in his car just north of the state capitol. The arrest report indicated that officers found Carillo asleep with his hands and feet in driving position. The car was still running.
The officers also allegedly found a loaded .22-caliber weapon in his possession at the time. The assemblyman did have a concealed weapons permit; however, under state law, no one can carry a weapon under the influence. The charges against him include a misdemeanor DUI and weapon's possession charge for carrying while intoxicated. Carillo has not made a public statement about the arrest yet.
Meanwhile, in Florida, 24-year-old Shameka Jones crashed her SUV. According to reports, her vehicle rocketed into the air after she swerved onto the shoulder. The SUV rolled multiple times and hit nearby trees. Jones' SUV contained 12 people total, 3 adults and 9 children, ranging in age from 6 months to 10 years. A 2-year-old died, and all other passengers suffered injuries from the accident. Jones faces charges for DUI manslaughter.
These two cases highlight the complexities of DUI law. Contributing factors often lead to additional charges that are difficult to fight. The number of people involved in Jones' accident will obviously profoundly impact the legal outcome and possible sentencing. Carillo's weapons charge could complicate his DUI defense and challenge his ability to protect his job as a legislator.
DUIs affect more than a person's criminal record. They also impact personal and professional lives. Court cases for DUI often take several months, even years, to complete.
Anyone facing a compounded DUI charge would be wise to consult with a qualified, experienced Los Angeles DUI defense attorney, who can help you understand the relevant laws as well as your rights and determine the best course of action.
Designing and executing an effective defense against DUI charges (even simple ones) is not intuitive. Fortunately, you can trust the seasoned, highly successful Michael Kraut. Call a DUI lawyer in Los Angeles with nearly two decades of experience.
Did you get arrested for a DUI in Los Angeles? If so, contact Los Angeles criminal defense attorney Michael Kraut for assistance by phone at (323) 464-6453 or online. We're located at 6255 Sunset Boulevard, Suite 1520, Los Angeles, California 90028.