DUI Drivers Lose Their Shot at Parent Of The Year
Drivers arrested for a Los Angeles DUI won't win any medals for good conduct. But they do open themselves up to strong condemnation when they put their children at risk by loading them into a vehicle and then driving under the influence. Unfortunately, newspapers throughout the U.S. report this kind of incident almost every day.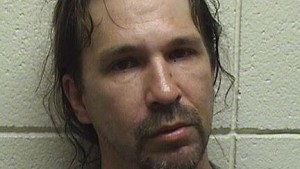 For instance, the Daily Press in Talequah, Oklahoma, reported that Lucy Danielle Sanders, age 27, buckled her 21-month-old son into his car seat but left one of his arms dangling out of the harness. She drove off, but police picked her up after she allegedly crossed the white line on a local bypass. Sanders not only failed the field sobriety test; she couldn't complete it, because she couldn't keep her balance, according to reports. The charges the cops filed against her included driving under the influence of drugs, child endangerment and failing to properly restrain a child.
At least Sanders made an attempt to secure her child in the car. When police stopped Joseph Ramos in South Windsor, Connecticut, a few days later, his young child allegedly was asleep in the back seat without even a seat belt buckled around him for protection. Police stopped Ramos, age 41, for a traffic violation. But then officers noticed that he appeared to be driving under the influence. Ramos failed a road sobriety test, and officers carted him off to jail, where they charged him with DUI, risk of injury to a minor, failure to wear a seat belt and failure to secure a child.
There's no word on what happened to the kids in either case, but hopefully they made it home safely in the custody of a sober driver.
Do you need assistance constructing an appropriate response to a DUI charge? Look to the Kraut Criminal & DUI Lawyers' Michael Kraut for insight and peace of mind. Mr. Kraut is an experienced Los Angeles DUI attorney with many relevant connections in the local legal community.
Have you been arrested for a DUI in Los Angeles? If so, please contact DUI defense attorney Michael Kraut at (323) 464-6453 or online. Our building is located at 6255 Sunset Boulevard, Suite 1520, Los Angeles, California 90028.