Many school districts across the country face a frustrating shortage of qualified bus drivers. Some people don't want the job because they can't imagine spending a few hours every day with noisy grade schoolers and/or middle or high schoolers with an attitude. Others have incidents on their driving records—like a DUI in Los Angeles—that make them ineligible for such positions.
One driver in Indianapolis, Indiana, and another in Orange Beach, Alabama, aren't likely to be getting behind the wheel of a school bus again—not after their high-profile arrests for DUI.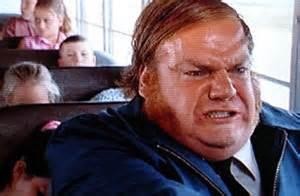 The bus driver in Orange Beach allegedly contributed to his own downfall. Patrick Glossop, who worked for Baldwin County Schools, hit a sign while dropping off students on Ono Island. Glossop, who had four students left on the bus, told the Ono Island private security guard what happened. The security guard called police, who eventually charged Glossop with DUI and four counts of child endangerment (one for each student).
Glossop's blood alcohol wasn't at the legal limit for most DUI arrests, which is 0.08; his reportedly tested 0.07. But that number is far above the BAC limit for commercial drivers, which is 0.02.
Meanwhile, in Indianapolis, reports say that Janet Kay Shaw took out utility pole wires, causing a power outage, and drove on the edge of the road while picking up students for their morning trip to school. Several of the 21 kids on the bus called their parents, who alerted school authorities. They waited for Shaw when she pulled in with her load of students and took her off the bus right away.
Police arrived on the scene and found Shaw had a stash of drugs on the bus. They charged her with 21 counts of endangering a minor while operating while intoxicated, possession of a controlled substance and leaving the scene of a crash.
Respond strategically to your arrest and charges by calling a former Senior Deputy D.A. and highly successful Los Angeles DUI defense attorney with the Kraut Criminal & DUI Lawyers today for a complimentary consultation.