Sometimes Money Doesn't Talk [Can You Bribe Away a DUI Charge?]
A Los Angeles DUI may earn a first-time intoxicated driver a brief stint in jail and a hefty fine. But if you throw in a theft charge and attempted bribery, the consequences could be a lot more severe. A 25-year-old California man, Michael Kelly, may soon find out just how severe.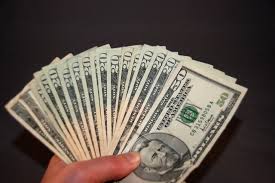 According to the website Steamboat Today, the disturbing events all started around 2 a.m. on July 15th, when Kelly's roommate called police in Steamboat, Colorado, and told them that Kelly had stolen his 2004 Grand Jeep Cherokee. After a brief search, the cops found the vehicle with its lights on, stopped in the parking lot of a local park. Kelly was standing beside the Jeep. Officers pulled their guns, ordered Kelly to the ground, and arrested him.
Kelly said that his roommate had lent him the car (which apparently was news to the roommate). During this conversation, however, the officers began to suspect that Kelly was under the influence. He denied drinking, but his roommate told the cops that Kelly had actually consumed half a pint of whiskey that night.
At that point, it must have dawned on Kelly that he was in a bit of trouble. But he had an idea (not a good one) on how to get out of it. Telling police he had $400 in his wallet, he offered them $50 if they would just give him a ride home.
The police declined his generous offer and opted to take Kelly to jail instead. Once there, after Kelly refused a breathalyzer test, the police charged him with DUI, driving without a license, felony motor vehicle theft and felony bribery.
Designing and executing an effective defense against DUI charges (even simple ones) is not intuitive. Fortunately, you can trust the seasoned, highly successful Michael Kraut. Call a DUI lawyer in Los Angeles with nearly two decades of experience.
If police stopped you for Los Angeles DUI, you may be worried and anxious. Contact Harvard Law School educated, ex-prosecutor Michael Kraut for assistance at (323) 464-6453 or online. Our team is located at 6255 Sunset Boulevard, Suite 1520, Los Angeles, California 90028.