Florida Supreme Court To Hear Arguments On DUI Blood Sampling
Since the penalties can be so severe, drivers convicted of causing death or injuries in crashes involving a DUI in Los Angeles and other jurisdictions usually seek out every avenue of appeal. Many of their arguments center around the way that police and other personnel collect, store and handle the blood samples used to determine blood alcohol content.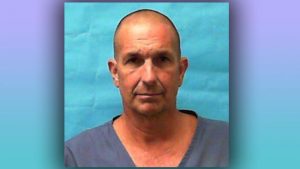 In mid-October, the Florida Supreme Court agreed to hear an appeal by John Goodman of his conviction on DUI manslaughter. According to the Florida Sun Sentinel, Goodman is arguing (through his lawyers) that the state's rules for collecting and analyzing blood are inadequate and that they violate the rights of drivers charged with DUI.
The Goodman case is attracting a great deal of attention in Florida because the defendant is a millionaire known for founding the Wellington polo club. He's currently serving a 16-year sentence in the death of Scott Patrick Wilson, age 23. Goodman's Bentley slammed into Wilson's Hyundai, sending the vehicle into a canal. Wilson drowned in his vehicle.

Goodman's attorneys are arguing that because the state's laws for drawing blood don't adequately protect the rights of the accused; they don't specify, for example, the type of needle that the person drawing the blood should use, or how the person should apply a tourniquet during blood draws. Medical experts who served as witnesses for the defense during Goodman's first trial testified that the small needle that a nurse used in his case likely compromised the blood sample. The prosecution denied that claim.
The defense has also questioned if the state's laws contain adequate safeguards for defendants regarding the way that analysts screen blood samples, document irregularities and reject unfit samples.
Goodman is hoping for a third trial in the case. If this appeal doesn't work, he may have another opportunity to win a new trial because of the misconduct of one of the jurors in his first trial.
Do you need help defending against a serious charge? Call a qualified Los Angeles DUI defense attorney with the Kraut Criminal & DUI Lawyers immediately.