Actress Amanda Bynes Wins Big Victory in Her Los Angeles DUI Case
In 2012, Actress Amanda Bynes was arrested for misdemeanor DUI in Los Angeles – the event prompted a slew of tabloid rumors and an onslaught of media coverage.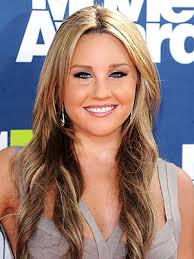 Law enforcement alleged that, in April 2012, Bynes tried to pass a police vehicle in her black BMW at around 3:00 a.m. She clipped the right rear panel of the cop car. Unsurprisingly, the police tried to pull her over – but she fled the scene. The police eventually caught up with her, arrested her, and set her bail at $5,000. In response, she begged for help from the President on Twitter (always a highly successful strategy), writing: "Hey@BarakObama… I don't drink. Please fire the cop who arrested me. I also don't hit and run."
Prosecutors charged her with a single count of misdemeanor DUI, and the District Attorney asked for a sentencing enhancement because the actress refused a blood test or breathalyzer test. A conviction could have netted her a maximum sentence of six months behind bars.
But Bynes just resolved her case by pleading no contest to a charge of "wet reckless" – a similar but much less severe charge than DUI. Bynes will need to pay fines, complete a three month alcohol education course and serve probation for three years.
Even before her DUI, Bynes had a fractious relationship with the Los Angeles police. A few weeks prior to her April 2012 stop in West Hollywood, police stopped the actress for chatting on her cell phone while driving. While an officer wrote up her ticket, Bynes hit the gas and fled the scene before the cop could give her the ticket. (Later on, she went to the police station and paid the ticket.)
What lessons can we learn from Bynes' torturous progression through the Los Angeles legal system?
Perhaps the most salient lesson is this: prosecutors CAN ask for enhanced sentencing, if you refuse a breath test or blood test. Even though Bynes plead no contest and escaped serving serious jail time, this doesn't always happen. Prosecutors can really go after you, if you refused your breath or blood test. For instance, your license suspension could be extended substantially, and you could face extra jail time.
To manage your charges, get in touch with an experienced Los Angeles DUI defense attorney at the Kraut Law Group immediately for a confidential and free consultation. Mr. Kraut is a Harvard Law School educated attorney who also served as a senior level district attorney. He has a deep knowledge of the prosecutorial mindset and playbook, and he can help defendants develop articulate, precise strategies.

If police arrested you for Los Angeles DUI, you may feel scared and confused. Contact Harvard Law School educated, ex-prosecutor Michael Kraut for assistance at (323) 464-6453 or online. We're located at 6255 Sunset Boulevard, Suite 1520, Los Angeles, California 90028.