Update: "Affluenza" DUI Driver Could Remain On Probation
Judges will often waive jail time and place drivers on probation when they're charged with a first-offense DUI in Los Angeles. But some people don't appreciate that kind of leniency; they take advantage of it. What's worse, the ingrates often don't receive any punishment.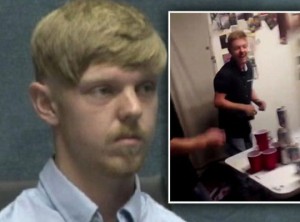 Ethan Couch of Tarrant County, Texas, made international headlines after his attorneys claimed that he was suffering from "affluenza" when he killed four people in a horrific DUI accident in 2013. (According to the lawyer, Couch wasn't to blame because his family's money had shielded him from the consequences of other bad behavior.)
Instead of sending him to juvenile detention, the judge sentenced Couch to 10 years' probation. That decision drew a lot of criticism, which now appears justified. In December 2015, videos of Couch playing beer pong surfaced online. Since Couch knew drinking violated his probation, he and his mother fled to Mexico. After a two-week manhunt, Mexican police captured Couch and eventually extradited him to the U.S.
The judge originally assigned Couch's case to juvenile court, so he currently remains in custody in a juvenile housing unit. However, since Couch is now 18, prosecutors are pushing for him to go into the adult justice system. Couch's attorney said the teen won't fight that move.
Legal experts seem to differ on what will happen next. Some say that Couch will likely serve 120 days in jail for violating probation, and then he'll be able to finish serving his 10 years of probation. (Another parole violation would land Couch behind bars long term.) But one former prosecutor, quoted on Fox News, believes that the judge will lock Couch away, anywhere from two to 80 years. (Each manslaughter conviction carried a 10-year maximum term.)
That's more time than he might spend in jail in California under similar circumstances. A charge of gross vehicular manslaughter under California Penal Code 192 (c) brings a maximum six years behind bars.
Do you need help defending against a serious charge? Call a qualified Los Angeles DUI defense attorney with the Kraut Law Group immediately.