Under-the-Influence Mom Makes Underage Daughter Drive
Underage drinking and driving often go hand-in-hand in Los Angeles DUI cases. But what if the driver is underage and the person who has been drinking is the one who ordered her to drive?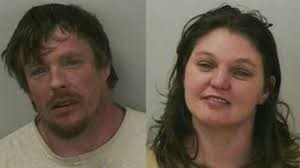 A 911 caller in Polk County, Wisconsin, alerted police to a car moving erratically along a local road. Sheriff's Deputy Jeff Hahn caught up with the vehicle at a public boat launch and went over to the car, probably expecting to find a driver operating the vehicle under the influence.
What he found instead was a 9-year-old girl at the wheel; she had apparently driven the car for miles. Her mother, Amanda Eggert, and the mother's boyfriend, Jason Roth, were reportedly sitting in the car intoxicated. The girl's 11-month-old sibling sat strapped into a car seat.
That wasn't the end of the story, however. The deputy had gotten the woman and children out of the car when Jason Roth turned the vehicle off but neglected to put it into park. The vehicle started backwards down the hill towards the lake (imagine if the kids had still been in the car). The deputy prevented the car's immersion, however, jumping in to slam on the brakes.
While authorities sent the kids to stay with other relatives, Roth and Eggert spent some time down at the police station. A week later, during their first court appearance, the pair pleaded not guilty to charges of child neglect and second degree recklessly endangering safety. Police also charged Eggert, who had a BAC of .25—three times the legal limit—with attempt at battery of a law enforcement officer and an emergency rescue worker.
Although the young driver wasn't DUI, several provisions in California law (Vehicle Code 23136 and Vehicle Code 23140) cover underage drinking and driving. Penalties can include fines of $100 or more, probation or time in jail, and mandatory attendance at DUI school.
If you need to develop a sound, systematic defense to a Los Angeles DUI charge, call experienced Los Angeles DUI defense lawyer, Michael Kraut, of the Kraut Law Group.