Will New Computer Models Lead to Dozens of New Los Angeles Medicare Fraud Arrests?
Brace yourself for a slew of high profile Southern California medicare fraud arrests.
According to a July 10 article in Los Angeles Times, "Medicare Anti-fraud Detection System Launched," federal officials have set up a powerful new predictive modeling system to identify Medicare fraud and punish syndicates and individuals who bill for false claims and engage in other types of fraud.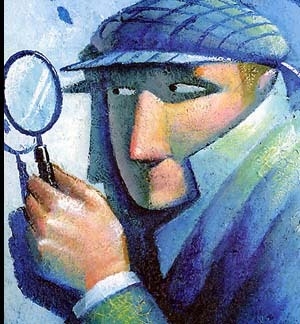 The LAT describes the computer predictive modeling system – which was honed in South Florida over a few years – as working "much like credit card systems that raise alerts about suspicious purchases – such as 20 pairs of shoes or unusually large sales – to help block criminals from using stolen cards or IDs."
Peter Budetti, the Head of the Medicare's anti-fraud initiative, noted that Medicare scams tend to get replicated across the country when they work. Budetti said "these problems migrate from one part of the country to others fairly quickly." Federal officers have now set up strike forces in Los Angeles and other major cities to investigate criminal networks. And investigators have been hitting back – hard – against suspected "fraudsters" in places like Michigan, South Florida, and elsewhere.
If you or someone you care about has been hit with recent charges of Southern California insurance fraud, Los Angeles credit card fraud, or Southern California white collar crime, a competent Los Angeles criminal defense attorney can help you deal with the plethora of challenges that you and your family face. These go beyond simply confronting the scary charges against you – which can lead to many years of jail time.
Mr. Kraut is no stranger to Los Angeles criminal law. He spent 14 plus years as a Deputy District Attorney for L.A. (after receiving a Harvard Law School education) prior to "switching sides" and representing defendants. He has a superb jury trial record, excellent relationships with local prosecutors and others in the legal community, and a thorough knowledge of relevant law. He can help with even complex and sophisticated charges.