Long Beach DUI Sports News: Pittsburgh Steelers WR Hines Arrest Shocks the NFL
Pro football fans were dealt another setback last week – more Long Beach DUI bad news. The NFL has been shellacked this year: possible season ending/shortening labor strikes; concerns about players' long-term brain health; multiple DUI arrests at both the NFL and college level.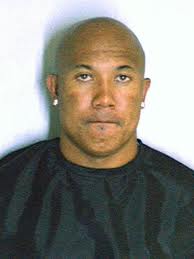 Steelers' wide receiver Hines Ward added to the chaos the weekend before last. Fortunately for Southlanders, Ward was not arrested for DUI in Pasadena, DUI in Glendale, Los Angeles DUI, or Burbank DUI. Ward got booked in DeKalb County, GA early last Saturday morning. According to USA Today, "the police report… claims Ward hit a curve and had difficulty remaining in his lane. It said he smelled of alcohol, though Ward said he had just two beers three hours previously. He refused the breath test upon arriving at the jail."
According to Ward's representation, the defendant claims that he was not impaired by alcohol while he was driving. But this case will not fade from the limelight anytime soon (at least if Baltimore Ravens fans have their way), given Ward's celebrity. He won Super Bowl XL's most valuable player award as well as this year's Dancing with the Stars.
His court hearing is scheduled for October 6th. If convicted of misdemeanor DUI, he could face a $1,000 fine on top of a full year behind bars.
So it's clearly an up and down year for Ward. And, in that sense, his case presents us with an important object lesson. Many people assume that Long Beach DUI arrests only happen to people who are on the "down and down" – who are living too fast, ignoring safety rules, and generally "asking for it." But this stereotype does not necessarily hold true. Everything in your life can be going great, and you can still get tagged with a serious Long Beach DUI charge.
What's important is to recognize your reality – the potential trouble that you might be in and your potential resources. Rather than "reinventing the wheel" and trying to figure out your best possible strategy by yourself, you might benefit tremendously from a free consultation with Long Beach's Kraut Criminal & DUI Lawyers (444 West Ocean, Suite 800 Long Beach, California 90802 Phone: (562) 531-7454). Michael Kraut is not only a very experienced Los Angeles criminal defense attorney, but he is also a former prosecutor. His experience in both positions gives him a very unique vantage, which he uses to deliver excellent results for his clients, get results at jury trials, and even impress legal colleagues, peers, and the major media.

If you have been arrested for a DUI in Long Beach or you are under investigation for driving under the influence in Southern California, please contact Los Angeles criminal defense attorney Michael Kraut for 24/7 assistance by phone at (323) 464-6453 or toll free at (888) 334-6344 or online.