Unraveling Your Own Los Angeles Medical Fraud Situation
Perhaps you or your husband recently got arrested for medical fraud in Los Angeles or Southern California. If so, let's address a large "elephant in the room" issue — something not often talked about. Namely this: how do otherwise caring and well intention doctors, chiropractors, dentists and other caregivers get "sucked into" perpetrating Southern California white collar crimes, like insurance fraud, credit card fraud, etc?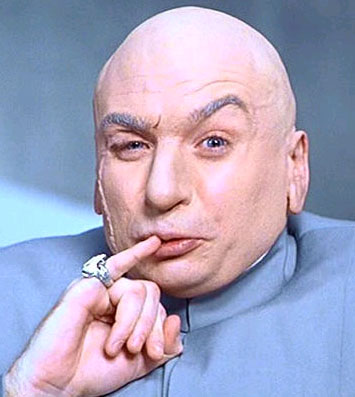 Now, most people out there assume that doctors or others who engage in fraudulent behavior started with a "master plan" of some sort. They have a cartoonish image of an "evil mastermind" criminal – a la Dr. Evil.
In the real world, however, fraud and other crimes often happen spontaneously, accidentally, unintentionally, etc! This isn't to say that planning is not involved. Indeed, many people who get into the "Medicare fraud business" (if you will) spend a great deal of time strategizing and executing on their plans. Some of the systems used are extremely complicated, after all.
But the impetus for getting involved is often random and spontaneous. Also, the systems used often become far more elaborate than the designers intended.
For instance, say you and a colleague realized you could "over bill" Medicare for surgical procedures or medical supplies. You didn't intend to "turn it into anything big." But perhaps you were angry about unfair insurance rates, restrictions on your practice, or whatever. And so you decided to "take yours," even though you knew the action was illegal or at the very least unethical. Before long, the scheme expanded and included more and more moving pieces – so many moving pieces that they became difficult to keep track of.
In other words, over time, a simple criminal plan grew way beyond your original intentions.
This may or may not have been the case with you. But the general point here is that Los Angeles criminal defendants need to be mindful of the challenges of facing complex charges. Associates under your guidance may have committed additional crimes, for instance; those charges could impact your sentencing – netting you additional years behind bars, thousands of dollars in fines, etc.
It is important to take smart, strategic steps to unravel your legal mess. The team here at the Kraut Criminal & DUI Lawyers has a tremendous amount of experience dealing with your complex white collar crime crisis. Attorney Kraut is a former Deputy District Attorney for the city – that is, he served as a prosecutor of cases for 14 plus years. He is renowned for his professionalism, dedication and deep knowledge of applicable criminal law.