Eight Kids And A DUI Driver
Have you ever nervously watched a Los Angeles DUI driver weaving down the road at high speed? Then you also know the feeling of relief you get if you see that a police officer has pulled that driver over. You're glad that they have yanked him or her off the road before someone ended up dead or in the hospital. If the vehicle carries passengers, you may wonder how the driver could risk endangering them—especially when those passengers are children.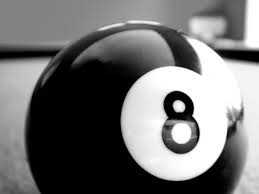 Police in Madison County, Indiana, got a jolt when they encountered 26-year-old Jennifer Karkosky on the Saturday evening of Labor Day weekend. Karkosky was not only allegedly driving under the influence–she was also carrying eight children between the ages of three and 12 years old in her blue 2000 GMC Jimmy.
According to Fox 59 News, Karkosky said she and the children had been on their way home from a swimming pool, and she was attempting to turn her vehicle around on the road. Instead, she backed off the road, ending up with the vehicle at a 45 degree angle and its hood in the air. Police officers responding to the scene said Karkosky smelled like alcohol and said she admitted to having three beers earlier in the day. Her blood alcohol content measured at 0.16, double the legal limit.
The passengers in the car included Karkosky's own two children, three children of friends and three she was trying to adopt. It's not likely that she'll get custody anytime soon, if the DUI charges stick. The charges against her include one count of operating a vehicle while intoxicated with previous convictions against her; eight counts of neglect of a dependent child; and one count of driving on a suspended driver's license.
Authorities released Karkosky's two kids and the friends' children to family members. The Department of Child Services is caring for the remaining three.
Locating a seasoned and qualified Los Angeles DUI defense lawyer is a critical part of the process of reclaiming your life, your time and your peace of mind. Call ex-prosecutor Michael Kraut for a free consultation right now.
Have you been stopped for DUI in Los Angeles, contact attorney Michael Kraut at (323) 464-6453 or online. Our team is located at 6255 Sunset Boulevard, Suite 1520, Los Angeles, California 90028.