Two Convictions Out of Detroit Put Would-Be Southern California Medical Insurance Fraud Artists on Notice
Individuals contemplating committing Southern California medical insurance fraud should be on notice: the government is cracking down. Last June, the Feds initiated a multi-state bust-up of healthcare fraud operations that allegedly bilked the system out of $50 million, collectively. Two of the biggest alleged offenders – Bernice Brown and Daniel Smorynski – got convicted last week in US District Court of a fraud scheme that bilked Medicare out of more than $6.5 million.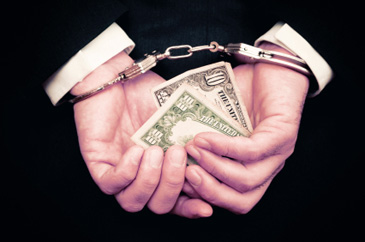 Below are the details about the case:
Between October 2002 and January 2007, Brown (who owned a Michigan-based business called Wayne County Therapeutic) and her Vice President, Smorynski, drafted bogus files to bill Medicare for occupational and physical therapies they never actually performed. All told, they submitted $23.2 million worth of claims to Medicare. The courts came down harshly on both of them. Brown got convicted of 10 counts of healthcare fraud and one count of conspiracy to commit fraud – each of these 11 charges has a maximum penalty of $250,000 in fines and 10 years in jail.
Smorynski, for his part, was found guilty of six counts of healthcare fraud and one count of conspiracy. Clearly, the government is taking these medical fraud cases very seriously.
If you have been charged with Los Angeles healthcare fraud, mostly likely, you will be charged pursuant to a special code, called Insurance Code Section 1871.4. On top of that, you may face charges under Penal Code Section 550. If you've made a false statement to prosecutors, you could face charges under Penal Code Section 118. In certain cases, if you are an employer, you may also be found in violation of yet another section, Labor Code Section 3700.
The following activities could be construed as Southern California healthcare fraud: falsifying medical documents, double billing, giving unnecessary procedures or tests to patients, and billing carriers or Medicare for services not provided (like Brown and Smorynski did).
As even this brief (and oversimplified!) introduction to Los Angeles healthcare fraud suggests, these legal charges can get incredibly complicated. If you or a loved one stands accused of a similar charge, you could face catastrophic financial fallout as well as a long prison sentence, if you don't put up a stiff defense. To that end, you likely want an attorney who has lots of experience and proven success with Southern California white collar crimes.
Michael Kraut of the Kraut Law Group in Los Angeles is a proven, highly respected, and well trained advocate for Southern California white collar criminal defendants. Attorney Kraut spent years serving the city as a prosecutor before switching to become a defense attorney. He knows how prosecutors typically operate, and he can use his knowledge and intuition of the process to deliver an exemplary defense.