Complex Southern California Medical Insurance Fraud Case Ends with a Guilty Plea
On June 7, a Riverside, California man named Rene Montes entered a guilty plea for dozens of counts of Southern California insurance fraud. The California Department of Insurance reported that Montes pled guilty to felony conspiracy, three counts of felony tax evasion, 59 counts of felony insurance fraud and 59 grand theft felony counts. Sentencing has been set for the end of July. Montes allegedly bilked insurance companies out of $1.5 million by perpetrating a scam to collect funds from AIG Claim Services with respect to outstanding workers' compensation medical liens.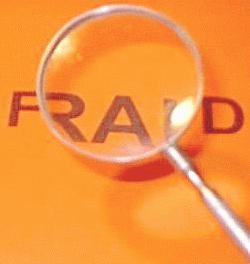 According to reports, Montes perpetrated the scam from around August 2003 through January 2006. Three other people have also been charged in connection with this Southern California insurance fraud: 47-year-old Cara Cruz-Thomson, 46-year-old Hector Porrata, and 43-year-old George Martinez. The three co-defendants were sentenced in the beginning of May for their connection with the scam. Porrata pled guilty to 50 counts each of grand theft felony and felony insurance fraud as well one felony count of conspiracy. The court ordered him to pay out $1.2 million and serve an 8-year prison sentence. Cruz-Thomson pled guilty to 11 counts each of grand theft and insurance fraud as well as a conspiracy count. She received a two-year prison sentence and an order to pay more than $220,000 in restitution. Martinez also pled guilty to 11 counts of grand theft and insurance fraud as well as a count of conspiracy. He also got a two-year prison sentence and an order to pay around $300,000 in restitution.
The Orange County District Attorney's office and California Department of Insurance worked together for months to unpack all the subtleties of this Southern California white collar crime.
If you or a loved one faces similar charges, you'll likely need an attorney who has experience and facility with complex civil and criminal matters to develop a winning strategy.
Attorney Michael Kraut of the Kraut Criminal & DUI Lawyers in Los Angeles has ample experience with Southern California white collar crimes. In his former career as a senior Deputy District Attorney for Los Angeles, he boasted a 98% success rate at jury trials. He is Harvard Law School educated, and he leverages his connections from his stint as a prosecutor to advocate for the best interest of his clients.
The charges you face are real. Get real about your defense by connecting today with Attorney Kraut to build your best defense.