Tweeting DUI Drivers Cause Fatal Accidents in Florida
There are a few things that drivers should never do before or during their time behind the wheel. One is imbibing to excess; others include tweeting or texting while they're on the road. (Anyone charged with a DUI in Los Angeles could suffer some additional legal problems if they're also texting at the same time.) In the last few years, two women in Florida learned there can be deadly consequences from this behavior.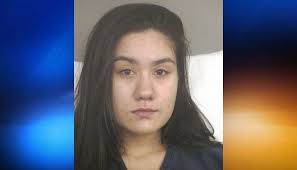 Kayla Maria Mendoza, 22, will be spending 24 years in jail as a result of a 2013 head-on collision in which she killed two young women, Kaitlyn Ferrante and Marisa Catronio. Shortly after tweeting "2 drunk 2 care," Mendoza headed her Hyundai Sonata the wrong way on the Sawgrass Expressway in Coral Springs, eventually slamming into the Toyota Camry driven by Ferrante.
Mendoza, whose blood alcohol level was twice the legal limit, had been drinking two large margaritas before she got behind the wheel. She was also drinking illegally, being under 21 at the time.
Earlier that year, in August 2013, 22-year-old Mila Dago, drowning her sorrows after breaking up with her boyfriend, ran a red light in Miami and crashed into a truck. The collision killed Dago's friend and passenger, Irina Reinoso. A police investigation revealed that shortly before the accident, Dago had texted her former boyfriend with messages such as "Driving drunk woo… I'll be dead thanks to you."
Like Mendoza, Dago's blood alcohol content was twice the legal limit. Dago is facing charges of DUI manslaughter, vehicular homicide and DUI with damage to a person.
Los Angeles DUI defense lawyer, Michael Kraut, of the Kraut Law Group is standing by to offer critical insight into your case and potential defense options. Call him and his team today to begin regaining control over your case and your life.
If police arrested you for Los Angeles DUI, you may feel scared and confused. Contact Harvard Law School educated, ex-prosecutor Michael Kraut for assistance at (323) 464-6453 or online. We're located at 6255 Sunset Boulevard, Suite 1520, Los Angeles, California 90028.