Case Dismissed: DUI Charges Thrown Out of Court
Anyone charged with a Los Angeles DUI hopes that the charges get thrown out of court and that they'll go free without any repercussions to their jobs and their lives. That doesn't happen as often as defendants would desire, but here are two cases from other states that demonstrate that DUI defendants sometimes do have their wishes come true.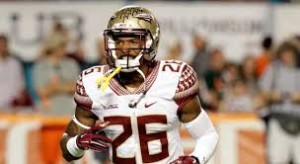 According to the WRBC 3 TV in Chattanooga, Tennessee, a judge dismissed DUI charges against a local man whose blood tests revealed that he had no alcohol and no drugs in his system. Steven Harris said he explained to an officer that cancer treatments when he was a young child had affected his balance, which was why had difficulty passing a field sobriety test. Harris agreed to blood tests, but when the first results came back negative the state chose to conduct further tests. When those tests showed that Harris was clean, a judge finally threw out the charges against him.
Harris said he had missed several job opportunities because of the false DUI charge against him.
Meanwhile, in Florida, state officials dismissed charges against Florida State cornerback P. J. Williams, anticipated to be a top pick in the NFL draft. The Florida state's attorney's office decided not to pursue charges against Williams for an incident that had occurred on the night of April 3rd. Prosecutor said that the video of the arrest didn't corroborate the arresting officer's story, since the angle of the camera blocked the views of the field sobriety test.
Los Angeles DUI defense lawyer, Michael Kraut, of the Kraut Criminal & DUI Lawyers is standing by to offer critical insight into your case and potential defense options. Call him and his team today to begin regaining control over your case and your life.
Did you get arrested for a DUI in Los Angeles? If so, contact Los Angeles criminal defense attorney Michael Kraut for assistance by phone at (323) 464-6453 or online. We're located at 6255 Sunset Boulevard, Suite 1520, Los Angeles, California 90028.