Tragedy Strikes Ventura County as Assistant Principal Killed by Alleged DUI Driver
Tragedy struck on South Victoria Avenue over the weekend, as 38-year-old assistant principal, Christopher Prewitt, lost his life after being struck by a car driven, allegedly, by a DUI driver.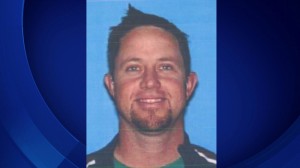 Authorities arrested 23-year-old Shante Chappell of Oxnard for Los Angeles drug DUI and vehicular manslaughter in connection with the crime. Chappell made a $50,000 bond, and he faces his first day in court on Friday.
Prewitt, who had a major hearing disability, competed for the U.S team in the World Games for the Deaf as a water polo player. He coached and taught at the DeAnza Academy of Technology and Arts. The principal of that school, Hector Guerrero, reflected on Prewitt's life and legacy, saying that he impacted "thousands of lives" and that "positivity was what Chris Prewitt was, and the kids absolutely loved that about him."
This is obviously a deeply tragic loss – not just for Prewitt's family, but also for the community and the school – and it speaks to how DUI manslaughter cases can ripple across many lives and the entire community.
Given the profound nature of these charges, prosecutors can seek substantial penalties in such cases. Depending on the nature of the crash and death, a defendant can face stringent charges per California Penal Code Section 191.5(a) – "gross vehicular manslaughter while intoxicated." This charge is complex, and prosecutors must work diligently to prove, among other things, that the defendant acted in a "grossly negligent" fashion. Technically speaking, that's a type of negligence that goes beyond ordinary carelessness and bad judgment or lack of attention.
Consider, for reference, the Olivia Culbreath case. In case you missed the headlines, a young woman, while allegedly DUI, killed 6 people after driving 100 miles per hour the wrong way on the 60 freeway. Culbreath's alleged actions could easily be considered grossly negligent, because everyone knows that driving 100 miles per hour the wrong way on the freeway can create a high risk of bodily injury or death. Any reasonable person would tell you that.
Without more facts about the Prewitt case, it is hard to know what prosecutors will ultimately ask for in this case.
If you or someone you love is contending with a Los Angeles DUI charge, former prosecutor and Harvard Law School educated attorney, Michael Kraut, and his team at the Kraut Criminal & DUI Lawyers would be happy to provide a free and confidential consultation about your options.

Did you get arrested for a DUI in Los Angeles? If so, contact Los Angeles criminal defense attorney Michael Kraut for assistance by phone at (323) 464-6453 or online. We're located at 6255 Sunset Boulevard, Suite 1520, Los Angeles, California 90028.