As the weather gets warmer, the circumstances surrounding arrests for DUI in Los Angeles and other cities seem to get a little stranger. Here's a look at two such arrests during the past few weeks.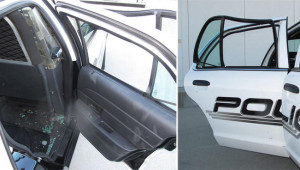 Cops are accustomed to finding open beer and alcohol bottles when they pull over a driver because they suspect he/she is driving under the influence. But it's not often that they can trace a driver's erratic performance to almost-empty cans of whipped cream in a vehicle.
Police officers in Franklin, Tennessee, arrested 28-year-old Anna Thomas after she crashed her car into mailbox. That was after she had driven the same car into a ditch. The cops said Thomas was apparently high on aerosol gases from 13 whipped cream cans.
Thomas isn't a stranger to officers—she has had 10 arrests, several for DUI and others for driving on a suspended license and violating probation.
Meanwhile, in Hurricane, Utah, a man tried to kick out the windows of a patrol car as an officer was transporting him to jail for a DUI. Prior to his arrest, Robert Paul Lemkuhl had let his car roll backwards and strike another vehicle; he then took off, driving erratically, and didn't stop until cops pulled him over. They allegedly found an open container of alcohol in his vehicle.
During Lemkuhl's trip to jail in a police car, he attempted to break out the vehicle's windows. Concerned that Lemkuhl would try something else, the officer turned on the flashing lights on his patrol vehicle and the suspect got a fast ride to jail.
In addition to charges for DUI, Lemkuhl could face other charges stemming from the initial collision and from his behavior in the cop car.
Do you need help defending against a serious charge? Call a qualified Los Angeles DUI defense attorney with the Kraut Criminal & DUI Lawyers immediately.