Young people are particularly prone to making stupid decisions that can have long-lasting consequences. Sometimes two poor decisions combined can result in a tragedy. It happens way too often with Los Angeles DUI arrests, and it happens all over the country as well.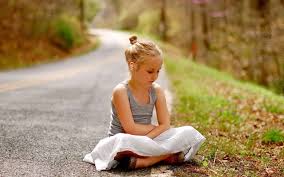 No one will ever know for sure just why 13-year old Trinity Bachman decided to sit in the middle of a road in Apopka, Florida, on February 28th. The teen had argued with her mother and her sister about who was going to sit in the front seat of their vehicle. According to the Orlando Sentinel, the fight ended with Trinity refusing to get into the car. She took off, saying she was going to walk home.
After spending some time searching from Trinity, her mom finally found her sitting in the middle North Christiana Avenue near Oak Street in Apopka, Florida. Fearing for her daughter's safety, her mom, Janice Pedroza, stopped her own vehicle, put on the flashing lights and tried to get Trinity back into the car.
That's when the second dumb decision converged with the first. Mackenzi Sue-Rose Miller, a 21-year old, apparently decided to drive her Nissan Sentra even though she had too much to drink.  She traveled down North Christina Avenue at just the wrong moment.
Although Pedroza tried to signal Miller to keep away, the young woman hit Trinity's mom first and then Trinity. Pedroza survived, but doctors declared Trinity dead about 20 minutes after the crash occurred.
Police charged Miller with DUI and DUI/personal injury after tests showed her blood alcohol level was 0.114–well above Florida's 0.08 limit.
As a frequent contributor to respected media, like The New York Times, The Los Angeles Times and Good Morning America, Los Angeles DUI attorney Michael Kraut of the Kraut Criminal & DUI Lawyers understands what it takes to build successful defenses in complex DUI cases. Contact him and his team today to schedule a consultation.