Drivers found guilty of a DUI in Los Angeles often avoid jail time if it's their first offense. But some motorists in California and other states also get off lightly even when it's their second or third offense or when they've caused someone's death.
Drake Bell, former star of the Drake and Josh show on Nickelodeon, served only one day of a mandatory four-day jail term for his second DUI offense. Police officers in Glendale, California, stopped the 30-year-old actor last December after they saw his vehicle swerving and then abruptly speeding up. Bell failed a field sobriety test but refused to take a chemical test.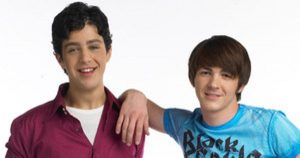 Bell's previous DUI conviction stems from a May 2010 incident in San Diego. Since this was his second DUI offense, Bell could have faced up to one year in county jail under California Vehicle Code 23512. But the judge accepted a plea deal, sentencing Bell to 96 hours in jail. Bell apparently served a reduced sentence because of his good behavior, but he will still have to complete an alcohol treatment program and remain on probation for four years.