You can never tell what someone will do when they're operating under the influence. Police who deal with drivers accused of Los Angeles DUI can probably tell many stories about motorists trying to flee, becoming belligerent and/or fabricating some pretty creative excuses about why they shouldn't be arrested.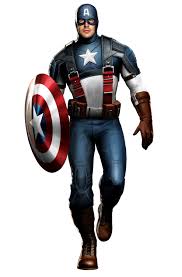 But it would probably be difficult for most police officers to top a recent story from Central Pennsylvania. In late May, 19-year-old Logan Shaulis allegedly imbibed a bit too freely before deciding it would be fun to set up his very own, do-it-yourself DUI checkpoint.
The website wearecentralpa.com reports that at about 3 a.m. on May 31st, Shaulis took a BB pistol, handcuffs and a portable scanner out to an intersection in Lincoln Township. He parked diagonally across the road, set out some flares, and started waving motorists over.
One motorist said that Shaulis demanded to see his driver's license, vehicle registration and insurance cards. The fake officer identified himself as Pennsylvania Police Trooper Steve Rogers. (In case you're not familiar with The Avengers movie, that's the name of Captain America.)
When the real cops showed up, Shaulis tried to hand the BB pistol off to the motorist he had stopped because he didn't want to get caught with the weapon.
It didn't take the officers long to figure out that Shaulis was under the influence, and it probably didn't take Shaulis long to figure out that he was in big trouble. Police arrested him for DUI, carrying a firearm without a license, impersonating a public servant, harassment, disorderly conduct and several other charges.
Designing and executing an effective defense against DUI charges (even simple ones) is not intuitive. Fortunately, you can trust the seasoned, highly successful Michael Kraut. Call a DUI lawyer in Los Angeles with nearly two decades of experience.