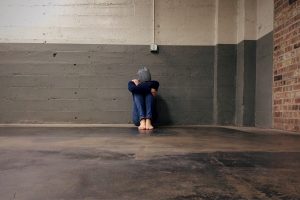 The reality of domestic violence in our world—and more specifically, the process of moving on from domestic violence– as recently found its way back into the national conversation with a popular new TV series on Netflix, Maid. Based loosely on the memoir of domestic violence survivor Stephanie Land, Maid depicts a woman who must live in a shelter with her children and work as a housekeeper after leaving an abusive relationship. While the show focuses primarily on her recovery, the story of her abuse is told through a series of compelling flashbacks—and while the show itself is a fictionalized account, Land confirms that many of the details are accurate as far as what she went through and the living conditions she endured. The series is a window into certain aspects of the fallout of domestic violence that are rarely discussed–aspects that those who are accused of felony or misdemeanor domestic violence may learn from. Let's explore some of the primary takeaways from the show.
Domestic violence survivors frequently encounter financial hardship. 
The financial aspect of leaving an abusive relationship is often overlooked, but statistics suggest that more than 94 percent of physically abusive relationships also involve some form of financial abuse. These difficulties are amplified if the abuser controls finances in the household, and survivors may not have access to money needed for basic necessities like food and clothing after leaving their partners. Survivors also need legal assistance when seeking restraining orders against abusers who find them at new locations or attempt contact with them through social media networks (something that abusers may do).