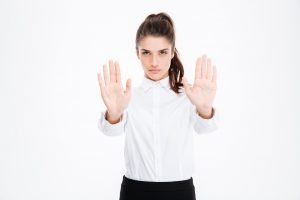 With the ongoing threat of COVID-19 dominating the news cycles these days, an important related news story has been inadvertently buried amid the headlines. Some have tried to accentuate the positive behind stay-at-home orders as an opportunity to spend more time with family and loved ones, but for many households dealing with various degrees of dysfunction, quarantine has made a bad situation much worse—marked by a notable spike in the number of domestic violence incidents.
As reported by NPR, the U.N. warned that they were aware of "a horrifying surge in domestic violence" in the weeks following lockdowns around the globe. South Africa reported 90,000 incidents of violence against women in the first week following their quarantine orders. Reports out of Turkey indicate murder rates against women have increased significantly since their stay-at-home orders were issued in early March. Many countries have reported double the volume of calls to their domestic abuse hotlines. And that's just the tip of the iceberg.
Here in the U.S., the numbers seem to confirm this trend as overall reports of DV are on the rise here, as well. NBC News reports at least 18 law enforcement agencies out of 22 contacted have reported significant increases in domestic violence calls—ranging between 18-35 percent higher from city to city.