Police officers are constantly on the lookout for drivers whom they can charge with a DUI in Los Angeles. So the last thing that impaired motorists usually want to do is to call attention to themselves and their driving. But in two recent cases, that's just what happened—once accidentally and once deliberately.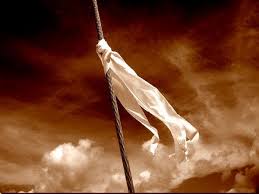 Pedro S. Garcia of White Plains, New York, allegedly gained the notice two officers by almost hitting them. They had been directing traffic at the scene of a medical emergency when they saw a driver accelerate towards them, stopping just before he reached them.
When the cops investigated, they found that Garcia smelled like alcohol, had watery eyes and was speaking slowly and deliberately. When they gave him a field sobriety test, he flunked. The officers charged Garcia with DUI and hauled him off to jail, but he was soon released on a $220 bond.
In Hopkinsville, Kentucky, however, the police didn't have to go searching for the intoxicated driver; he came right to them and literally asked to be arrested. Christopher Stewart, age 26, drove to the police station in this small town on June 16th and almost hit a parked police cruiser. He then got out of his vehicle and told officers that he was ready to go to jail for DUI.
Stewart told police that he drank a pint of alcohol before coming to visit them, and he then tried to drink a bottle (closed) of fuel injector cleaning fluid. So the cops obliged the young man by charging him as he requested. They didn't say whether there was a particular motive for his unusual behavior.
Do you or a family member need insight from a qualified Los Angeles DUI attorney? Contact Michael Kraut of the Kraut Criminal & DUI Lawyers to set up your free consultation.