Our Los Angeles DUI attorneys often strive to remind the general public that no individual receives special treatment for DUI. Cynthia Imperato, a 57 year old Florida circuit judge, now faces suspension, a $5,000 fine, and a satisfactory alcohol evaluation before she can resume her role on the bench.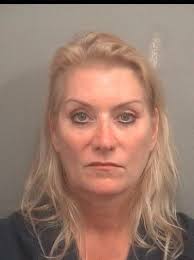 Law enforcement arrested Imperato in November 2013 for DUI and reckless driving in Boca Raton. She allegedly refused both the breathalyzer and field sobriety tests. In December, she received 2 convictions for charges of DUI and reckless driving. The courts sentenced her to almost a month of house arrest and a year of probation.
Imperato also faced a DUI conviction 27 years ago. Early in March, the Judicial Qualifications Commission, which is responsible for assessing a judge's misconduct, determined that the conviction did not affect Imperato's role as a judge. She can return to her work after completing her sentence.
Judge Imperato accepts that her behavior on the night of the arrest was unethical. Some have perceived her mention of her role as a judge that night as an attempt to "obtain preferential treatment." The judge admits that she should have been more compliant and should have submitted to a breathalyzer test.
Law enforcement officials, judges, and lawyers face the same penalties as the general public for driving under the influence. This case shows that the system can exact justice in an impartial way and proves that every citizen can face equal scrutiny under the law.
The story of Imperato's arrest also illustrates how a person's prior character and behavior can affect the outcome of a case. Her proven ability in the courtroom and reputation in the community both affected her sentencing. Everyone makes mistakes, but a DUI charge or conviction does not necessarily have to overshadow your life.
Locating a seasoned and qualified Los Angeles DUI defense lawyer is a critical part of the process of reclaiming your life, your time and your peace of mind. Call ex-prosecutor Michael Kraut for a free consultation right now.