An arrest for DUI in Los Angeles or any other jurisdiction isn't a good way to start a new year. But a woman in Oswego, Illinois, found herself in hot water on January 1st thanks to a little too much celebrating on New Year's Eve.
Paula Mason, age 50, apparently lost control of her car and drove over a wall around a retaining pond around 1:45 a.m. Witnesses to the crash called Oswego police to report that the vehicle was in the water.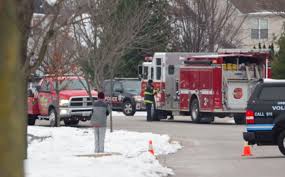 Luckily for Mason, who was trapped inside her vehicle, police responded quickly to the scene. The car was located about 100 feet offshore and sinking. A Kendall County deputy braved the frigid pond temperatures to swim out to Mason, but it took several attempts before the deputy could break out the rear window of her vehicle and pull Mason out. Both the deputy and an Oswego police officer who assisted in the rescue ended up receiving treatment at a local hospital.