Svetlana Dreyfuss, Actor Richard Dreyfuss's Wife, Busted for Hit and Run DUI in Southern California
Richard Dreyfus' drug DUI accident in 1982 transformed the actor's life and outlook on sobriety. The then 34-year-old had become addicted to cocaine, when he lost consciousness behind the wheel and smashed badly into a tree.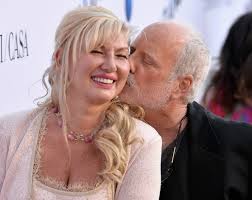 Since then, Dreyfuss has been an aggressive voice in the Los Angeles community, advocating for sobriety and helping people who struggle with addiction. Unfortunately, his third wife, Svetlana, may need some of his counsel, after a July 2nd crash out in Encinitas. According to local authorities, Ms. Dreyfuss smashed her vehicle into a wooden fence, cutting through a high pressure waterline, and ran from the accident scene. Deputies with the San Diego County Sheriff's Department caught up with her two miles away and arrested her on charges of driving under the influence and hit and run.
According to a TMZ report on the crash, Ms. Dreyfuss claimed to have only had a single glass of wine before betting behind the wheel. The District Attorney's office has already taken the case.
What lessons can we learn, collectively, from this crisis?
First off — and this is something we've hit on, again and again, on this blog – many people who get into DUI trouble often compound their problems by behaving irrationally or dangerously AFTER they get stopped by police.
The fact that Ms. Dreyfuss fled the scene will likely lead to additional criminal charges, which could in turn lead to more jail time and more punishments. If you're convicted of a hit and run felony offense, you could lose your license, face over a year behind bars, and find yourself subject to intense probation terms.
The second lesson is that dealing with addiction impulses is not a simple project.
Dreyfuss, for instance, devoted years of his life to thinking about addiction and trying to help other addicts. He almost certainly talked with his wife at length about his philosophy. But she still found herself arrested and in jail on DUI charges. What can this tell us? Harvard University psychiatrist, Dr. Lance Dodes, argues in his book, The Sober Truth, that the conventional wisdom on what causes and has the potential to treat addiction is greatly misguided.
Even the most prepared, vigilant people can still make mistakes and/or witness loved ones struggling.
No matter what happened to you, the Los Angeles DUI defense team at here at the Kraut Law Group is here to answer your questions and provide a free and confidential consultation. Attorney Kraut is a respected former Los Angeles City prosecutor.

If police arrested you for Los Angeles DUI, you may feel scared and confused. Contact Harvard Law School educated, ex-prosecutor Michael Kraut for assistance at (323) 464-6453 or online. We're located at 6255 Sunset Boulevard, Suite 1520, Los Angeles, California 90028.