Stories Even Stranger than Los Angeles DUI Cases
The cases handled by a Los Angeles DUI attorney can be unusual, but other areas of the country have their fair share of stories that make you think, "What could that driver have been thinking?"  Here are a few recent examples: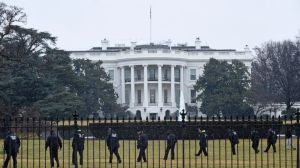 •    Maryland media reported in February on the arrest of a school bus driver for DUI. What made this story really unusual—and a little scary—is that the driver was driving erratically on the busy Baltimore Beltway, on her way to pick up children for a field trip to Washington D.C.  Police pulled the driver over after receiving several frantic 911 calls from motorists who observed the bus swerving all over the road. Officers found four empty, full or partially full containers of alcohol and beer when they searched the bus.
•    Where do Secret Service agents go when they've had a little too much to drink? The Washington Post reported in March that four senior agents, including one who helps guard the President, decided to head back to the White House after partying a little too much. Unfortunately for them, they ended up driving a government car into a security barricade at the President's home. Fortunately for them, the security supervisor that night ordered subordinates to let them go without testing them for BAC.
•    Then there was the Zamboni driver who was smoothing the rink at the Fargo, North Dakota, South Sports Arena for an ice hockey game between the Davies High School and Williston High School girls' teams. The driver apparently had a difficult time keeping the machine in a straight line; after observing him at work, concerned spectators called police who arrested him for allegedly driving under the influence. The driver has pleaded not guilty, so it will be up to the courts to decide if a DUI charge applies when a vehicle is moving on ice.
As a frequent contributor to respected media, like The New York Times, The Los Angeles Times and Good Morning America, Los Angeles DUI attorney Michael Kraut of the Kraut Law Group understands what it takes to build successful defenses in complex DUI cases. Contact him and his team today to schedule a consultation.
If police arrested you for Los Angeles DUI, you may feel scared and confused. Contact Harvard Law School educated, ex-prosecutor Michael Kraut for assistance at (323) 464-6453 or online. We're located at 6255 Sunset Boulevard, Suite 1520, Los Angeles, California 90028.