Southland Attorney Hit with Los Angeles Lewd Conduct Charges — Arturo Gutierrez Allegedly Planned to Meet Under-Aged Girl at Seal Beach Pier
Southland Attorney Arturo Fernando Shaw Gutierrez was arrested for Los Angeles lewd conduct last Saturday and charged with arranging to meet a minor for lewd acts and intent to commit lewd acts at the Seal Beach Pier.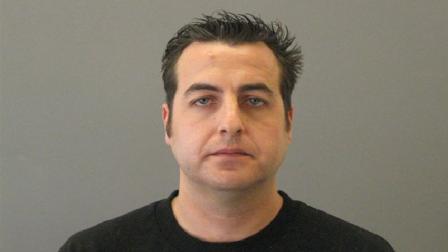 According to initial reports from the Orange County Child Exploitation Task Force, the parents of an under-aged girl alerted authorities after they noticed that their daughter had been having strange and sexual conversations with adult man via Facebook. Authorities used clues from the girl's Facebook account to bust Gutierrez. The criminal defense attorney had been allegedly posing as a young girl online. Authorities believe that he might have also engaged in other online communiqués with young women, although he has not yet been charged with additional crimes. He was held at the Seal Beach jail on a $50,000 bail.
Like most people who face Los Angeles sex crime or lewd conduct charges, Gutierrez almost certainly feels overwhelmed, isolated and scared by the charges against him. Since he deeply understands the relevant laws – and penalties associated with breaking those laws – Gutierrez is likely hard at work trying to figure out what he can do. He wants to avoid substantial jail time or getting affixed permanently with the "sex offender" label, which can literally follow you for a lifetime and doom your professional career and future relationships.
Unfortunately for many people who've been charged with similar crimes, you can't expect much empathy from others, even from friends. You may be characterized as the "bad guy" (or "bad girl") and discussed in cartoonish terms in the press. You want people to understand that your situation is more complicated. You'd like to figure out what you can do, not only to make reparations to anyone you might have harmed, but also to get your life back on track.
The team at Kraut Law Group in Los Angeles will listen to you and help you figure out your next steps. Attorney Kraut is an ex-prosecutor with a reputation for being aggressive and successful. He's also well known for his good humor, empathy and ability to support. Connect with Mr. Kraut and his team today to start to formulate your Los Angeles criminal defense.