Southern California Medicare Fraud News: Son Blows Whistle on Dad's Company, Could Get Slice of $1 Million Settlement
What makes a Los Angeles Medicare fraud story newsworthy?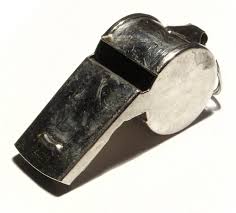 • Is it the sheer amount of fraud involved?
• Is it the number of people allegedly harmed by deception?
• Is it the stress that the case puts both on the Medicare system and on the court system?
• Is it the elaborateness of the Rube Goldberg machinations that doctors, caregivers, and other collaborators use to bend or break the system's rules?
These elements surely help determine what's "intriguing" or not about Southern California Medicare fraud cases.
But there's another key element: DRAMA.
After all, we live in the heart of the entertainment industry. Angelinos appreciate compelling, emotionally riveting stories.
In that context, consider a Medicare fraud case just settled up in White Plains, New York. It concerns a company called Park Avenue Medical Associates. At the heart of the case is a family feud between a father and son.
Michael Wolfson, a founder of Park Avenue and its Chief Medical Officer, must have been devastated when he learned that his son, Zachary Wolfson, blew the whistle on him and his associates. The crime, allegedly? Submitting an enormous number of bogus claims for reimbursement.
For instance, the company charged Medicare for psychiatric services for patients with advanced dementia – who could never have benefited from the services! According to Zachary's accusations – which were supported by the Manhattan U.S. Attorney – the company often failed to adhere to Medicare rules and also billed for unnecessary services.
Since Zachary Wolfson blew the whistle under the False Claims Act, he will be entitled to a sum of the cash settlement that Park Avenue offered to end the legal drama.
News reports have speculated on the intriguing dynamic between Zachary and his father. What went wrong in the company and why? The internal family and company politics may be forever opaque to news sources – and perhaps it should be.
This bring up an important point: the psychological and financial motivations that compel people to commit healthcare fraud, insurance fraud, or other Southern California white collar crimes often are complex. The news likes to paint certain defendants as "bad guys" and talk about them in black and white terms.
Here's the reality.
People who get involved in fraud schemes are not inherently evil. Rather, their motivations often come from needs not met, such as needs for fair compensation, autonomy, power, and so forth.
The point is that, if you or someone you love stands accused of a similar crime, you need a thorough defense. Trust attorney Michael Kraut of Los Angeles's Kraut Law Group, to provide a free and thorough consultation about your options. Mr. Kraut is a Harvard Law School educated ex-prosecutor who wracked up a very impressive 99+% rate at jury trials as a prosecutor.

If you have been arrested for a crime in Beverly Hills, please contact Los Angeles criminal defense attorney Michael Kraut for 24/7 assistance by phone at (323) 464-6453 or toll free at (888) 334-6344 or online.