Southern California Medicare Fraud "Shot Across the Bow" – 26 Busted for Defrauding Medicare and Medicaid out of Nearly $60 Million
Newsflash: the Southern California Medicare fraud crackdown is real.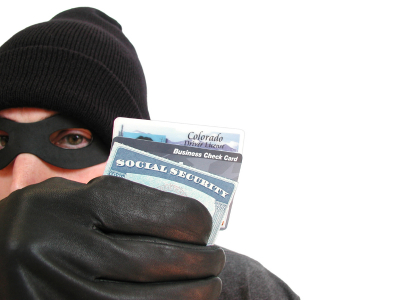 The Drug Enforcement Administration, Department of Health and Human Services, FBI, and other organizations are taking dead aim at fraud rings. They want to punish schemers and sending a warning to would-be white collar criminals in Los Angeles: consequences can be dire.
The latest shot across the bow comes out of Detroit. Last week, 26 people were indicted in US District Court. Allegedly, they bilked Medicare and Medicaid out of over $58 million in a fraudulent prescription scheme. The alleged mastermind, Babubhai "Bob" Patel, allegedly purchased a number of local Detroit pharmacies and then "set them up with store owners to conceal his stake in the enterprise." Using this structure, Patel and his fellow coconspirators wrote bogus prescriptions and collected kickbacks. Patients were recruited to bribe individuals "to bill their insurance for medications and services that were either never provided or unnecessary."
Although the scheme apparently started back in January 2006, in just the past 2.5 years alone, the Patel-owned pharmacies dispensed a massive amount of medication to patients – who may or may not have abused the drugs. The alleged totals boggle the mind:
• 0.25 million doses of Oxycodone
• 6 million doses of narcotics
• 4.6 million doses of Hydrocodone
• 1.5 million of Vicodin
• 1.5 million doses of Alprazolam (Xanax)
• 61,000 pints of codeine cough syrup
Many patients and recruiters allegedly were paid with narcotics for participating in the Medicare fraud scam. All told, 31 Michigan pharmacies were involved. The 34 count indictment garnered lots of local media coverage in Michigan. But it's not just a local issue. The crackdown should also serve as a warning to people who even flirt with the idea of committing Southern California credit card fraud, Los Angeles identity theft, or any other white collar crime.
Here is the reality: government-entitlement programs are starving for cash. Our collective fiscal panic has motivated the government to take harsh actions against would be wrongdoers. So whether you're a physician who accidentally got caught up in unsavory business without your full and conscious knowledge; or whether you purposefully got involved in gray or black market scheme, you need smart, compassionate guidance now.
Depending on the nature of your crime, the extent of the damages, the frustration you caused, your level of recalcitrance and willingness to pay back damages that you caused, you can face a veritable rainbow of punishments, such as jail time, loss of your license and reputation, fines and court costs, and more.
A Los Angeles criminal defense attorney, such as Michael Kraut of the Kraut Criminal & DUI Lawyers, can help you understand a more resourceful, strategic way to respond to what's happened to you. Mr. Kraut is a former prosecutor (Harvard Law School educated) who's dealt with extremely complex Southern California white collar crimes from both sides. He has the intuition, knowledge, wherewithal, and relationships to help you build the legal defense that you need to protect your rights, possibly salvage your practice, and move beyond the frustrating and possibly embarrassing charges.