Southern California Medicare Fraud News Alert — Another Multimillion Dollar Bust Barely Makes a Blip on the News Radar: Why?
Many colorful stories of Los Angeles medical, dental, and chiropractic fraud have hit the news over the past year or so. The public may simply be too exhausted to pay attention to them anymore.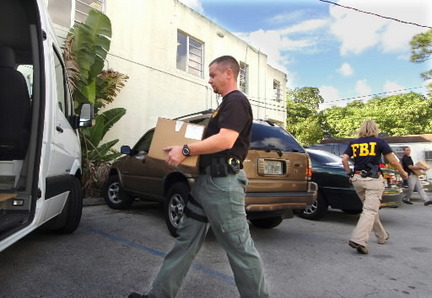 This claim sounds absurd at first. After all, you'd think that stories about high crime involving multi-millions of dollars would enrage citizens or at least stir debate – especially during this prolonged economic malaise. But the shocking reality is that many fascinating stories of Southern California insurance fraud, medical fraud and credit card fraud are simply flying under most people's radars.
To wit, consider a crazy case out of Gary, Indiana that you no doubt missed:
A 59-year-old man (the eclectically named Ebb Greenwood) got indicted in South Bend US District Court last Thursday for bilking the state's Medicaid program out of nearly $2 million in false claims!
The federal indictment stated that Greenwood worked for two companies – Human Services Transport Providers and At Your Service Transport (both ambulance companies) from 2006 to 2010. During this period, he set up an elaborate billing scam, allegedly, which included false bills for rides that never occurred. Greenwood faces a forfeiture claim as well as multiple Medicaid fraud charges. IN State Attorney General Greg Zoeller issued a press release about the indictment saying that his office was actively working on legislation to tamp down on similar fraud and white collar crime cases.
When you look at the Greenwood arrest and indictment in the context of other state (and even Federal) busts of physicians, healthcare workers and even whole organizations for defrauding Medicare, Medicaid and other insurance programs, the picture looks terribly bleak.
So can Federal and state governments figure out how to deter this criminal behavior?
What's malfunctioning within the reimbursement system that's allowing so many people in so many different states to defraud it? Or are these florid arrest stories overblown? In other words, might the government be going after innocent (or semi-innocent) people?
This last question may be very pertinent to you, if you or a family member faces a Southern California white collar crime charge, such as Los Angeles medical fraud, Burbank insurance fraud or any similar crime, like credit card fraud. After all, the consequences of conviction can include everything from loss of your professional and medical license to jail time to forced remuneration (payback) to institutions or people you've allegedly defrauded.
Simple seeming Los Angeles white collar crime cases can blossom into extremely technical and complicated situations that require astute legal help as well as an appropriate overall strategy.
Los Angeles criminal defense attorney Michael Kraut (of the widely respected Kraut Criminal & DUI Lawyers) worked for nearly 15 years as a city prosecutor, during which period he aggressively prosecuted white collar criminals, DUI defendants and others. Now as a criminal defense attorney, he and his associates leverage that experience and connections to deliver the highest quality possible defense for Los Angeles white collar crime defendants.